Alexandra Seils:
Picture "Mysteriously the threshold" (2022)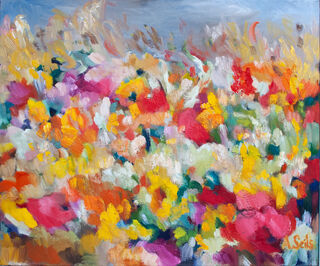 Alexandra Seils:
Picture "Mysteriously the threshold" (2022)
Quick info
Oil | Canvas, stretched on stretcher frame | Format 50 x 60 cm (H/W) | picture hang up | signed certificate of authenticity
Detailed description
Picture "Mysteriously the threshold" (2022)
An invitation to meditate. A reminder of summer, the power of light, nature and the sun. A declaration of love to the Greek goddess Gaia.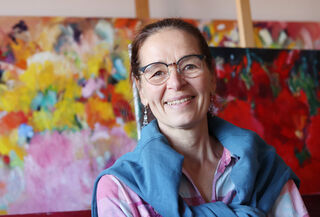 About Alexandra Seils
The painting of Alexandra Seils grows from a (re)reflection on the origin and the search for something new.
From the wonder of creation, the joy of life as well as the love of life.