Andrea Langensiepen:
Picture "The blue garden of desire" (2022)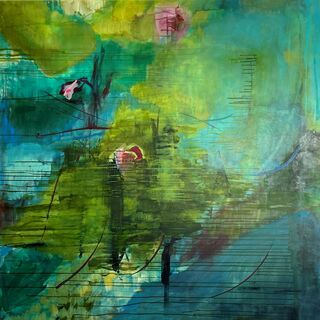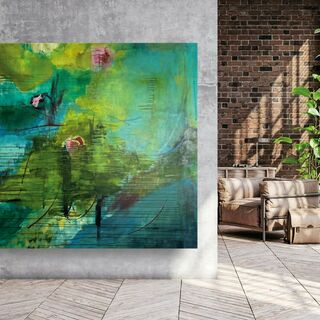 Andrea Langensiepen:
Picture "The blue garden of desire" (2022)
Quick info
Acrylic | Canvas, stretched on stretcher frame | Format 140 x 140 cm (H/W) | picture hang up | signed certificate of authenticity
Delivery time: approx. 2 weeks
Detailed description
Picture "The blue garden of desire" (2022)
"The infinite depths of each soul, where happiness is a quest of the self."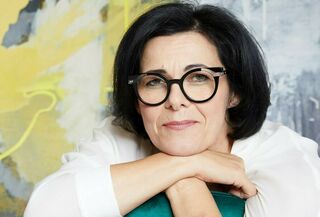 About Andrea Langensiepen
For Andrea Langensiepen, art is the secret of letting go and breaking free from the usual interpretive frameworks.
She sees painting as a ceremony and has an unerring feeling for the composition of works of art. She is concerned with the question of how the new comes into the world and what constitutes our creativity. She draws inspiration from great artists such as Hermann Nitsch, Markus Lüpertz, Gottfried Helnwein, and Hubert Scheibl, who challenge conventions and are driven by their unwavering faith to create something new. From 2017-2020, Andrea Langensiepen studied Drawing & Painting with Prof. Markus Lüpertz at the Academy of Fine Arts Kolbermoor. For her, the creative act of art is an odyssey through all realities, carried by feelings, non-thoughts, impulses and intuitions.