Ansgar Skiba:
Picture "FLOWER POWER" (2022)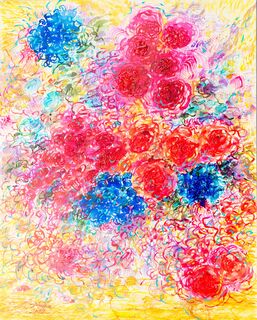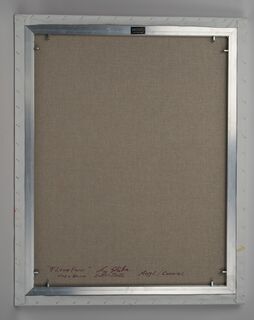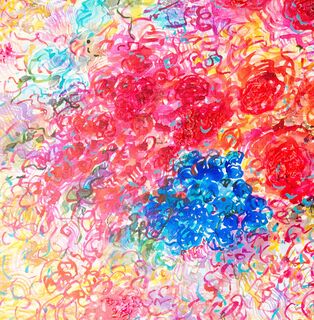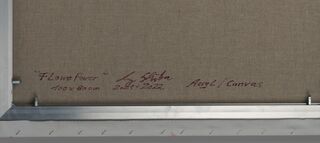 Ansgar Skiba:
Picture "FLOWER POWER" (2022)
Quick info
Acrylic, Watercolour | Aluminium, Canvas, stretched on stretcher frame | Format 100 x 80 cm (H/W) | picture hang up | signed certificate of authenticity
Delivery time: approx. 2 weeks
Detailed description
Picture "FLOWER POWER" (2022)
The painting of Ansgar Skiba is opulent, sensual and expressive. He is one of the contemporary artists for whom the experience of nature and the practice of art are inseparable. The painting FLOWER POWER was painted with high-light acrylic paint on canvas. The museum quality canvas was stretched over a non-warping aluminum stretcher frame.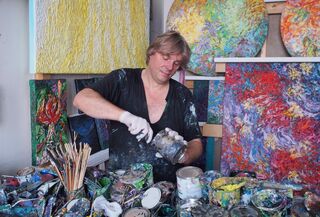 About Ansgar Skiba
MAGIC OF COLOR Ansgar Skiba is above all a painter of color.
From color and with color, its materiality and simultaneous volatility, its condensation, superimposition and modulation, he develops all the forms of his painting. To bring color in its sensual presence and almost limitless productivity into appearance, form the starting point and vanishing point of his artistic activity. Without ever freeing it from pictorial tasks, that is, from describing the representational world, he thematizes the selfhood of color as a pictorial phenomenon. Each color setting gives rise to a force field; there is no rest in any phase of the picture. Thus, the becoming of form of color as energy is at the center of his painterly concept. Ansgar Skiba deals in his painting with the theme of nature. The motifs of glaciers, waves, and mountain landscapes, which fill the picture, transform natural energy into color energy and at the same time portray the various states of the elixir of life, water. The flowing of water or the foaming surf of the sea become tangible for the viewer through the color-intensive, haptic painting. Pastose, relief-like cascading and curved forms create the impression of powerful movement and exhilarating experience. Skiba's motifs unite in an exemplary manner all the characteristics that are important to him and typical of his painting: representational, archetypal motifs, purely colorful coloring, two-dimensional depth of space, relief-like application of paint, haptic presence, power, dynamics, sensuality, and the avoidance of anything ostensibly content-related. In addition to waves and natural landscapes, gardens and flowers have been the focus of his work in recent years. In this context, the artist visited more than a hundred gardens around the world - but also uses his own garden as a source of inspiration.