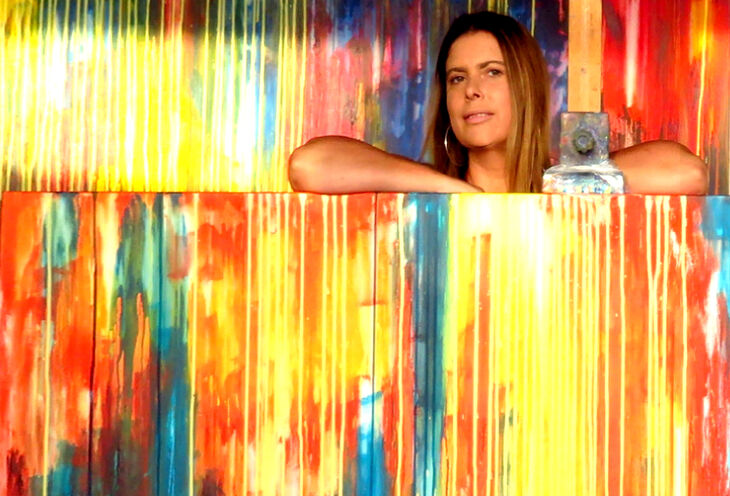 Carla Sa Fernandes
Carla Sá Fernandes is an internationally collected Portuguese visual artist, best known for her colorful and emotional large-scale paintings, although she works also in new media, sculpture, photography, and other.
Her authentic approach to depicting her experiences and emotions onto canvas are elicited by her spontaneous brush strokes and vibrant color scheme. She embraces all kinds of materials, techniques, tools and technology to create her vibrant artworks.

Her works are collected worldwide, in more than 40 countries to date. Her large collector's list includes the prestigious Louis Vuitton, several hotels and companies, among others.
Genuine and Unpretentious... my art it's me, my heart, my soul, pure emotion...