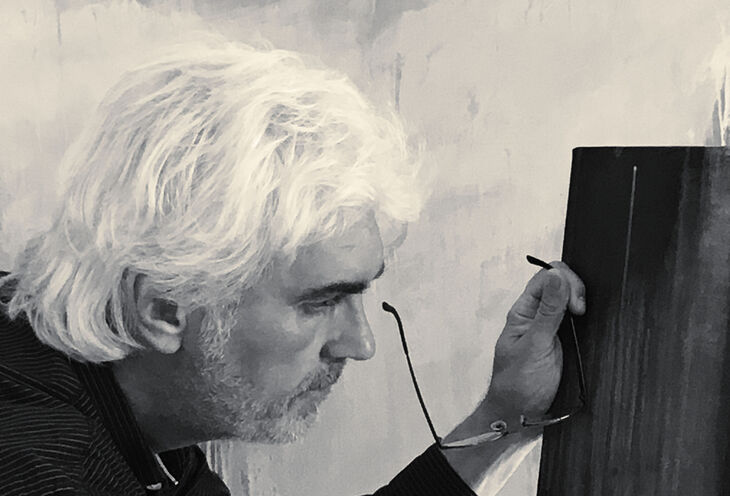 Hasso Heybrock
I want to be creative and experience creativity. Therefore, I paint what I feel and with great excitement I look at what surrounds me.
To remain creative, I do not pursue a particular style of painting. It is the dynamic painting process that I particularly enjoy. So it is not so much the following of a well thought-out plan that leads me to my goal, but the constant building up and tearing down of the elements of the picture. This is only achieved when all the elements are in place and connected by the finish alive.
Paintings and works of modern art have been part of my life since childhood. Especially contemporary painting interests me. I find my motives in the nature of the north. Here I work, paint and live.
Newest Artworks
Exhibition
2023
City: Madrid
Title: FOCUS MONAT GALLERY
Country: ES

2022
City: Luxemburg
Title: International Contempory Art Fair Luxembourg
Country: LU

2021
City: Madrid
Title: The Art of light MONAT GALLERY
Country: ES

2021
City: Paris
Title: International Contempory Art Fair Paris
Country: FR

2019
City: Mailand
Title: Affordable Art Fair
Country: IT

2019
City: Madrid
Title: Milan Art Show VAN GOGH ART GALLERY
Country: ES