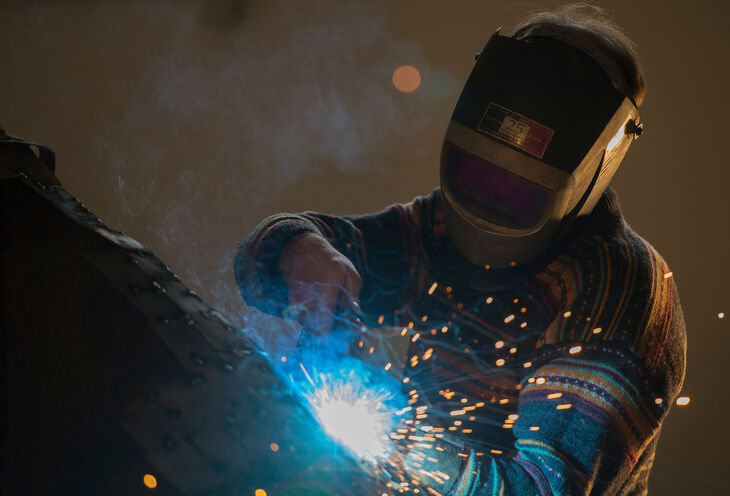 Hüseyin Arda
The freelance artist Hüseyin Arda , born in Turkey in 1969, is known above all for his metal sculptures welded together from very small materials and for his interactive urban space art concepts.
Arda belongs to the Berlin artists' initiative Tacheles and is a co-founder of the Kunsthaus Tacheles on Oranienburger Straße, for whose preservation he campaigned. After running his studio "Metallwerkstatt Tacheles" there from 1992 until its final eviction in 2013, he set up another location in Istanbul in 2014 in addition to his workshop-gallery in Berlin.

Huseyin Arda's works have been presented at numerous collective and solo exhibitions in Germany, France and Turkey, and some of his large-scale works are exhibited in public places. Likewise, German museums, such as the German Historical Museum and the German Museum of Technology, have acquired works by the sculptor, some of which are part of the permanent exhibitions there.
Newest Artworks