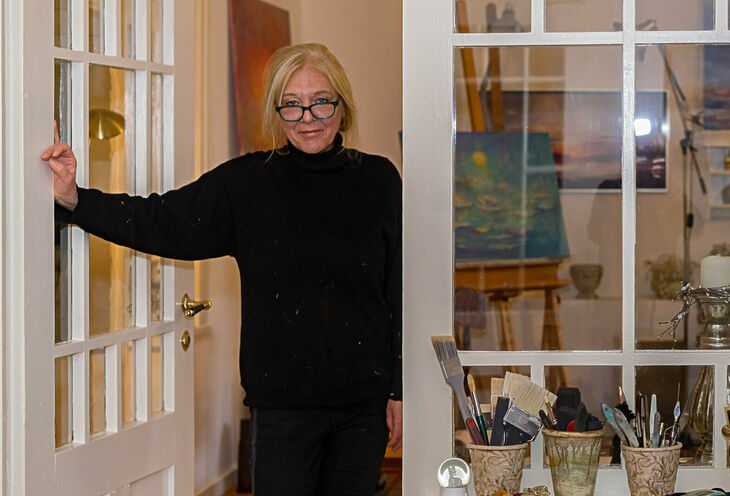 Susann Ohlendorf
Susann Ohlendorf

"The most important sources of inspiration for me are music and the colors and shapes of nature," says the freelance artist, who has lived in the Hanover area since 1987 and devotes herself primarily to oil painting.
Her works are regularly represented at home and abroad, combined with work stays, exhibitions and workshops, including Poland, England,Wales and Italy.

Dominant in her often large-format and mostly abstract paintings, which are created in a special, very plastic technique, are imaginary landscapes and cosmic sceneries, in which she condenses intense colors in impressive compositions to powerful atmospheric images.

"When I paint I follow the creative flow, work spontaneously from the feeling and let myself be guided by my inspiration," adds the painter.

There are elements of both classicism and modernism that can be found in Ohlendorf's work, but something else is formative - the magic of light.
When I paint, I follow a creative flow, work spontaneously, out of my feelings and let myself be carried by an invisible force.