Astrid Stoeppel:
Sculpture "Paperwork #6" (2019)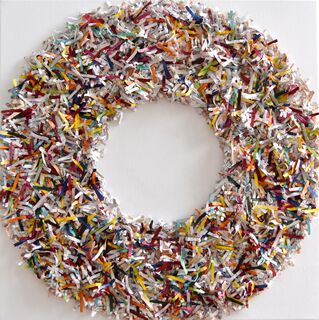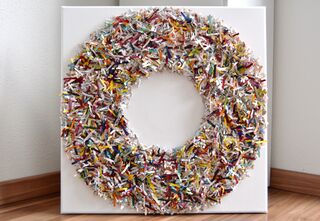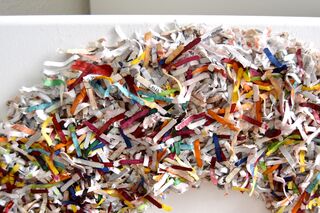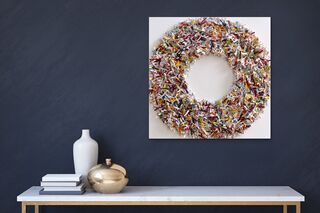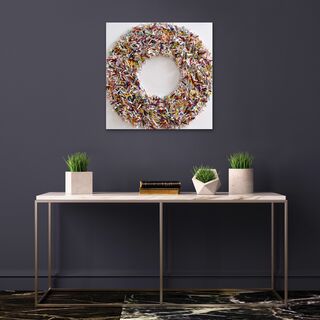 Astrid Stoeppel:
Sculpture "Paperwork #6" (2019)
Quick info
Paper mache | More refinement | Format 50 x 50 x 5 cm (H/W/D) | Weight 1 kg | signed certificate of authenticity
Delivery time: approx. 2 weeks
Detailed description
Sculpture "Paperwork #6" (2019)
For the series Paperwork! Stoeppel uses thousands of paper scraps attached to canvas. The works are made on canvas. In addition, the finished paper sculptures are treated with fixative and thus protected from dust and UV rays. The work is signed on the front and dated on the back. The artworks of the German artist Stoeppel are part of public and private collections worldwide, including the USA, Canada, Japan, South Korea, UAE, UK, Ireland, Spain, France, Austria, Italy, Germany and Switzerland.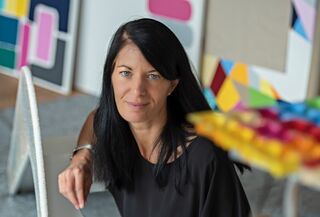 About Astrid Stoeppel
Astrid Stoeppel is an internationally known German painter who has already exhibited her works in New York, London, Paris and Milan.
She chooses simple geometric shapes such as circles, dots, lines and color fields. In this way, Stoeppel creates paintings that viewers are encouraged to linger on, always reinterpreting and enjoying them. Minimalism, geometry and bold colors are characteristics of all your series. The works of the Weilheim-born artist can be found in numerous private and public collections in the United States, Australia, Japan, South Korea and throughout Europe.