Beate Garding Schubert:
Picture "Viva La Vida No.12" (2022)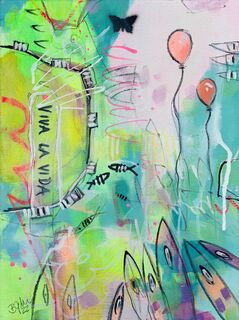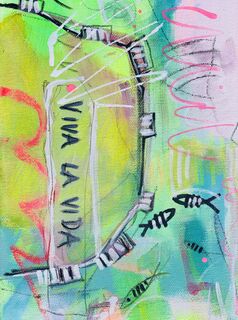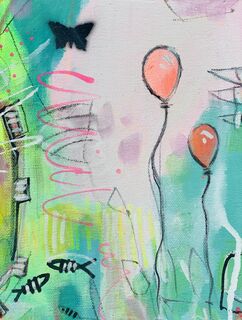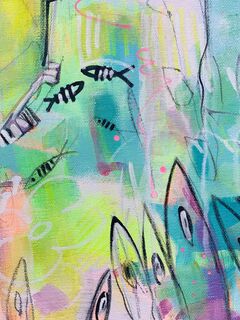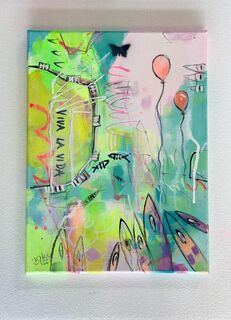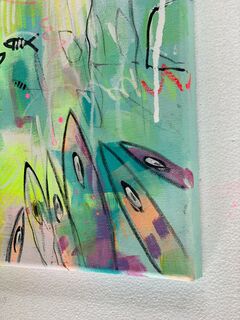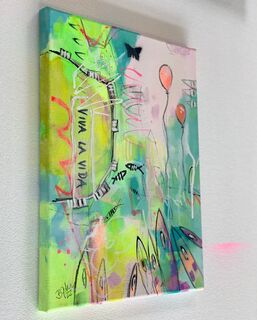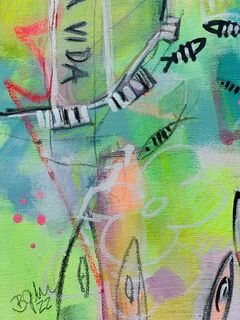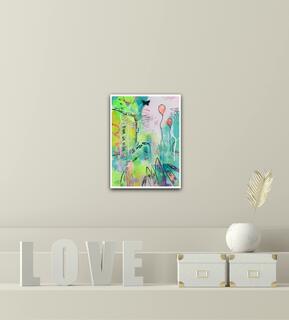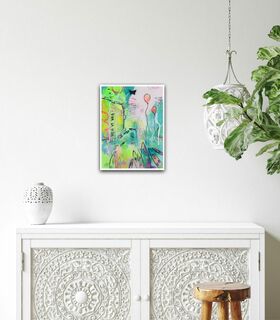 Beate Garding Schubert:
Picture "Viva La Vida No.12" (2022)
Quick info
Acrylic, Colour Spray, Coloured Pencil | Canvas, stretched on stretcher frame | Format 40 x 30 cm (H/W) | picture hang up | signed certificate of authenticity
Delivery time: approx. 2 weeks
Detailed description
Picture "Viva La Vida No.12" (2022)
Viva la Vida No.14 is a 30 cm W x 40 cm x 2 cm deep mixed media painting. The series is called "Viva la Vida". "Viva la Vida" is inspired by Coldplay's song. The British rock band took the title from Frida Kahlo's painting of the same name. My painting is a pop art painting full of joie de vivre and happiness. It is painted mainly with neon color. This expressive artwork is ready to hang, the sides are painted. Thus, framing is not necessarily required. The signature can be found on the front - and back. Enjoy the joyful radiance of this image!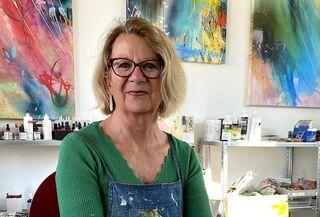 About Beate Garding Schubert
I have made a clear decision: I want to create artwork that serves as a beacon of hope.
My art is abstract with street art elements. Some of my series have figurative elements like birds, butterflies, houses etc. I work mainly with high quality acrylic paints. I love the intense color power of acrylic ink, neon paints and neon oil crayons. Music is a major inspiration for my work. My series "Heroes" is inspired by David Bowie's song. I am convinced that everyone can be a hero. My last series "The Show must go on" refers to Freddie Mercury's song. He knew he was going to die soon when he wrote the song. His message to us is: The show or life goes on, enjoy it! "Bea Garding's art is pure joy of life. Delicate yet strong in color and composition, her works radiate hope and love and are a tribute to the music that inspired them." Andreea Zecheru, Zcontemporary Gallery, Hamburg, Germany