Beate Hanek:
Picture "Silent witness" (2023)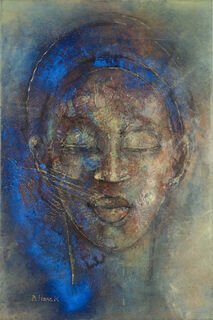 Beate Hanek:
Picture "Silent witness" (2023)
Quick info
Oil Tempera | Canvas | Format 80 x 60 cm (H/W) | picture hang up | signed certificate of authenticity
Delivery time: approx. 2 weeks
Detailed description
Picture "Silent witness" (2023)
Linger and acknowledge what is - be a silent witness.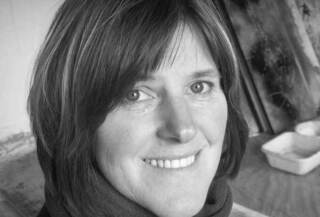 About Beatha
In a world where we are often overwhelmed by reality, art offers me a refreshing escape.
The moment I dip the brush into the paint, something primal awakens in me. With each brushstroke, I open a door, find a breakthrough, and dive into a hidden wonderland. This experience is as breathtaking as entering a mysterious and unexplored landscape. This infinite abundance of creative possibilities is what I want to share in each of my artworks. I find inspiration everywhere - in the stories and biographies of the people I meet, in relics and ruins of ancient cultures, enigmatic characters, ancient glyphs, and the floor plans of ancient temple architecture. Every meeting, every discovery awakens vivid images in me and leads to colorful paintings. But it's more than just capturing these inspirations. It's about memory. Painting for me is about remembering the original emotions and experiences that these sources of inspiration awaken in me. It is a process of reliving and rediscovering.