Christina Muth:
Picture "Lily Pond" (2021)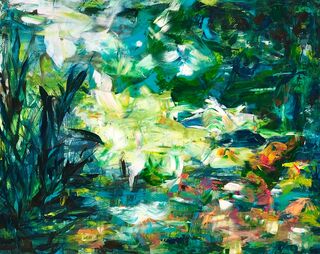 Christina Muth:
Picture "Lily Pond" (2021)
Quick info
Acrylic | Canvas, stretched on stretcher frame | Format 120 x 150 cm (H/W) | signed certificate of authenticity
Delivery time: approx. 2 weeks
Detailed description
Picture "Lily Pond" (2021)
This painting is inspired by Monet's water lily pond.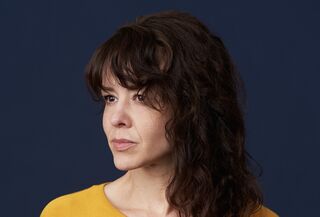 About Christina Muth
Christina Muth is a contemporary German painter with her own artistic signature and distinctive style.
In addition to philosophical themes that Christina Muth works on in her art, she paints distinctive, very personal paintings in which she is inspired by the client himself. Other focal points of her work are nature and classical music. Christina Muth composes her paintings mainly in acrylic on canvas and paper. She thus creates new fascinating worlds of images, which are characterized by poetry and timelessness and which captivate the viewer. Christina Muth's works are deliberately abstract and open. She wants to stimulate the viewer's imagination to go new ways and to be inspired by colors, shapes and emotions. At the same time, it is her concern to create sustainable, visual experiences.