Gulschan Rokzad:
Picture "The way" (2022)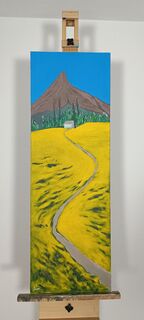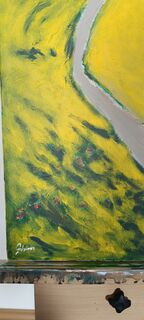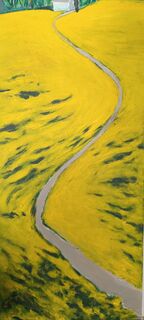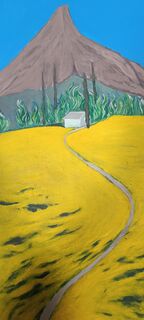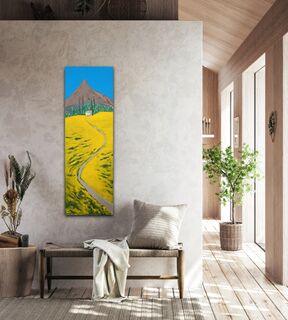 Gulschan Rokzad:
Picture "The way" (2022)
Quick info
Acrylic | Canvas, stretched on stretcher frame | Format 120 x 40 cm (H/W) | picture hang up | signed certificate of authenticity
Delivery time: approx. 2 weeks
Detailed description
Picture "The way" (2022)
The path led through the yellow meadow to the house on the hill.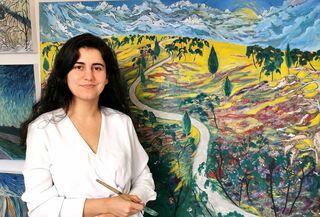 About Gulschan Rokzad
I am an artist who captures memories in colors and shapes and tells a story with every brush stroke.
My works are characterized by my emotional states and memories that I bring with each stroke on the canvas. When painting, I immerse myself in another world in which time seems to stand still. My message to the viewer: let my artwork inspire you and create new thoughts and emotions that enrich your life. I discovered my passion for art as a child and later completed a specialized education in fashion and textiles in Nuremberg, Germany, where I learned design, construction and color theory. Nevertheless, art always remained my lifeblood and my greatest passion. I was born in 1984 in northern Iraq and came to Germany when I was twelve years old. The memories of my homeland accompany me to this day and I paint them on canvas to keep them alive. I am an artist who paints a new chapter with each canvas and tells a moving and inspiring story. I live and work in Röthenbach an der Pegnitz. I have participated in solo exhibitions and my works are in private collections throughout Europe.