Heike Schümann:
Picture "love & trance" (2022)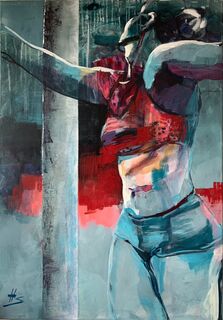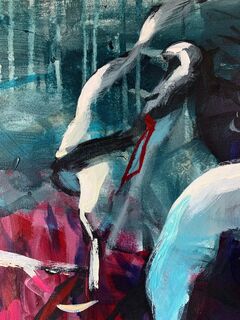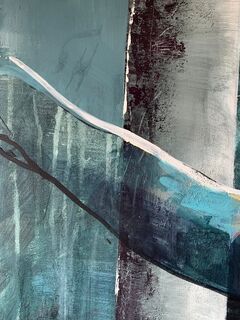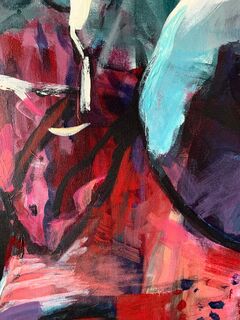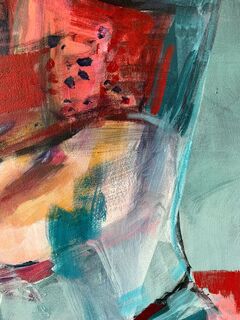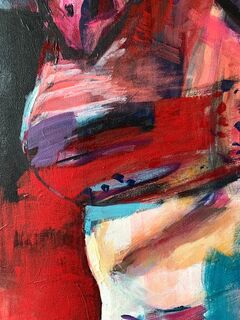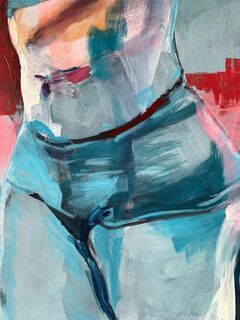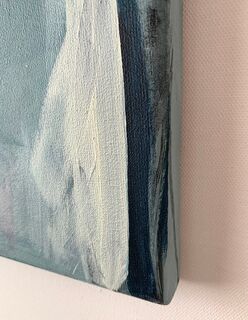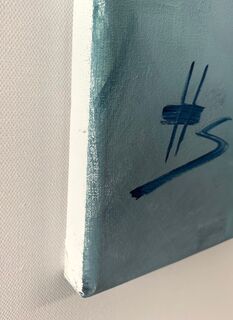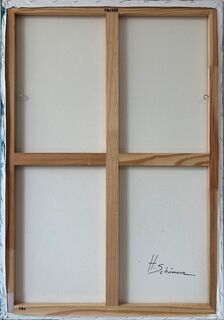 Heike Schümann:
Picture "love & trance" (2022)
Quick info
Acrylic, Other materials | Canvas, stretched on stretcher frame | Format 100 x 70 cm (H/W) | picture hang up | signed certificate of authenticity
Delivery time: approx. 2 weeks
Detailed description
Picture "love & trance" (2022)
The use of acrylic paints in conjunction with subtly incorporated sand manifests a remarkable depth effect on the surface of the picture. The artistic expression of this work reveals a subtle balance between movement and grace. The woman presents herself in a state of intense devotion to dance. Her partially translucent appearance expands the spatial dimension of the work in a fascinating way, as if she is moving between the worlds of reality and the trance state. The work is unique on canvas, painted with high quality acrylic paints and signed by the artist.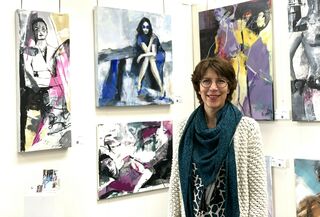 About Heike Schümann
Heike Schümann is a visual artist who specializes in the figurative representation of women in an abstract style.
With a craft training she has created a solid foundation for her painting. She then learned compositions and proportions of portrait painting in Hamburg. She attended the international educational institution in Steinbergkirche/ Northern Germany for nude studies. In addition, she trained in abstract painting at the online art academy Kandern/ Southern Germany. Over the years, Heike Schümann has developed her own style of painting, which combines dynamic and expressive forms. She places a special emphasis on the female body and highlights its individuality, self-confidence and strength. The artist uses high-quality acrylic paints in combination with markers, crayons, inks and charcoal on canvas. Among other things, she integrates her own sketches, canvas and monotypes into her works to create tension and contrast. In addition to her figurative works, Heike Schümann also creates art inspired by sailboats, combining geometric shapes and the vastness of the sea of her northern German homeland. Her work has been shown in numerous exhibitions, galleries and art fairs, including HOLSTEN ART and the MIXTUR 1 art project in Neumünster, Hamburg zeigt Kunst in Altona and Galería Casa del Arte in Palma de Mallorca in Spain. In addition, her art can be found in public spaces in Germany.