Holger Mühlbauer-Gardemin:
Picture "Keith Richards" (2023)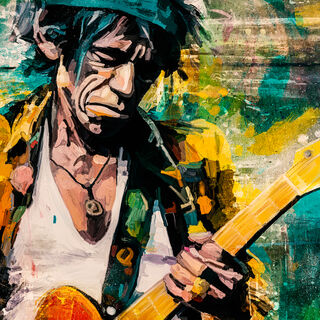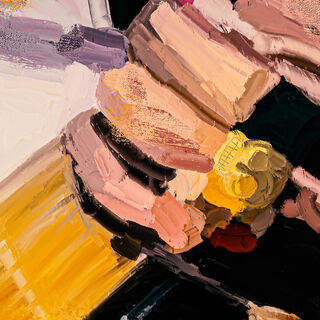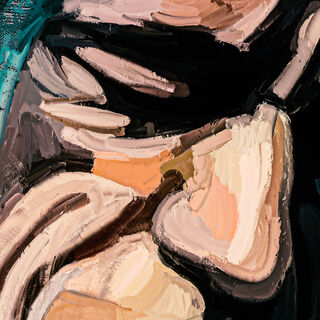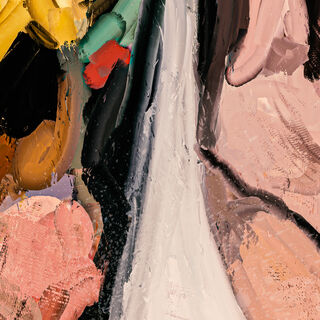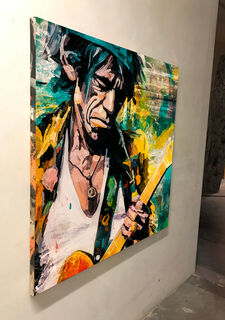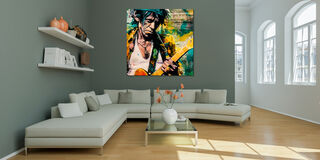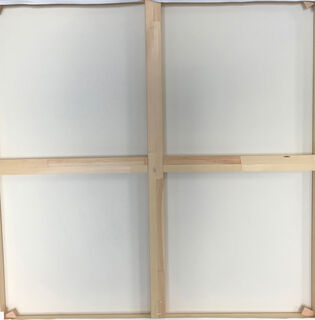 Holger Mühlbauer-Gardemin:
Picture "Keith Richards" (2023)
Quick info
Acrylic, Colour Spray, Lacquer | Canvas, stretched on stretcher frame | Format 140 x 140 cm (H/W) | signed certificate of authenticity
Delivery time: approx. 2 weeks
Detailed description
Picture "Keith Richards" (2023)
Keith Richards. He is a founding member of the British band The Rolling Stones, which has existed since 1962, and has belonged to the formation continuously since then as rhythm and lead guitarist. His riffs and licks are formative for the sound of The Rolling Stones, occasionally appearing as the band's singer, soloist, electric bassist and in other formations. Richards writes together with frontman Mick Jagger. Since 1993, the Jagger/Richards writing duo has been a member of the Songwriters Hall of Fame. The painting is half analog and half digital, then digitally merged on canvas, mounted on a 4 cm thick stretcher frame and on the back a sturdy wooden cross, finally finished with acrylic paint. Steps/Method of work: Analog, Digital, Analog. One of a kind.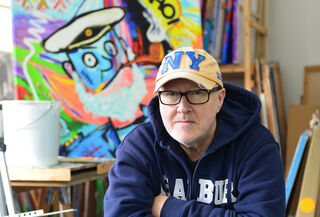 About Holger Mühlbauer-Gardemin
Mühlbauer-Gardemin first picked up a drawing pencil at an early age to draw his first picture.
In Bremen, he studied to become a painter and graphic designer and subsequently worked in various agencies and publishing houses. Since 1996, Mühlbauer-Gardemin has been working independently as an artist. Holger Mühlbauer-Gardemin is considered a promising newcomer in the art scene. In 2017, his hometown of Wilhelmshaven selected him as Sailing CUP Artist of the Year. His style fuses well-known art movements and creates the unprecedented. His technique of combining painting and digital is new and modern. His art is thought-provoking, entertaining, provocative, and it makes you think as well as smile. At the latest since the Hannover Kunstschau in November 2017, Mühlbauer-Gardemin has become a household name in the scene and it is impossible to imagine life without him.