Hüseyin Arda:
Sculpture "SCULPTURE VICTORY" (2021)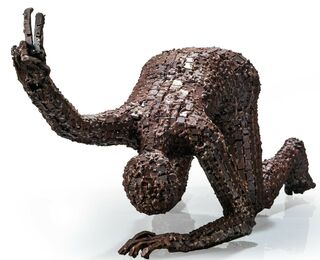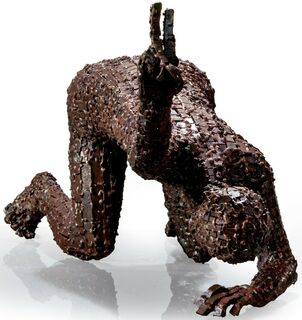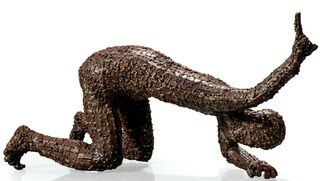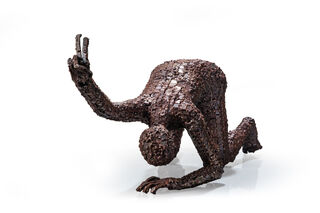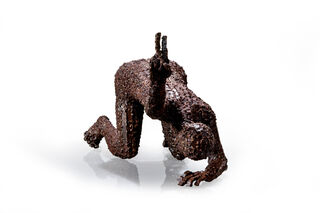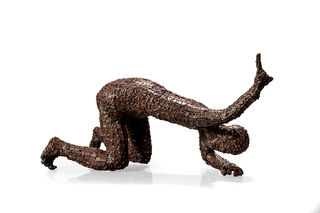 Hüseyin Arda:
Sculpture "SCULPTURE VICTORY" (2021)
Quick info
Metal, Steel | More refinement | suitable for indoor and outdoor use | Format 28 x 60 x 25 cm (H/W/D) | Weight 12 kg | signed certificate of authenticity
Delivery time: approx. 2 weeks
Detailed description
Sculpture "SCULPTURE VICTORY" (2021)
This offered sculpture is " VICTORY". The sculptures are also available for purchase individually. The sculptures were first made of clay. Then made of steel sculptures, which were cut into smallest parts, welded, brushed and painted. The dimensions refer to the approximate size of a single sculpture. Victory is a creature that crawls out of exhaustion after a long battle but does not fail to form the Victory sign with one hand. " Kazuo" is painted white and red in the face in reference to the makeup of the famous dancer Kazuo Ohno. "Min" is a tribute to the famous dancer Min Tanaka, who has significantly influenced butoh dance, from its creation. And last but not least "Dreamflyer" is a tribute to the everyday flying dreams of its creator, who also practiced this dance in his youth.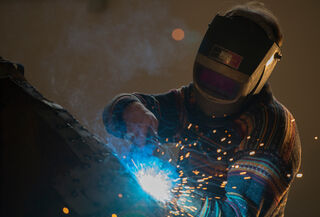 About Hüseyin Arda
The freelance artist Hüseyin Arda , born in Turkey in 1969, is known above all for his metal sculptures welded together from very small materials and for his interactive urban space art concepts.
Arda belongs to the Berlin artists' initiative Tacheles and is a co-founder of the Kunsthaus Tacheles on Oranienburger Straße, for whose preservation he campaigned. After running his studio "Metallwerkstatt Tacheles" there from 1992 until its final eviction in 2013, he set up another location in Istanbul in 2014 in addition to his workshop-gallery in Berlin. Huseyin Arda's works have been presented at numerous collective and solo exhibitions in Germany, France and Turkey, and some of his large-scale works are exhibited in public places. Likewise, German museums, such as the German Historical Museum and the German Museum of Technology, have acquired works by the sculptor, some of which are part of the permanent exhibitions there.