Jürgen Born:
Picture "Marcus Miller" (2022)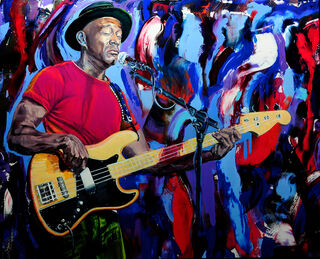 Jürgen Born:
Picture "Marcus Miller" (2022)
Quick info
Oil | Canvas, stretched on stretcher frame | Format 150 x 170 cm (H/W) | picture hang up | signed certificate of authenticity
Delivery time: approx. 2 weeks
Detailed description
Picture "Marcus Miller" (2022)
Oil on canvas, signed.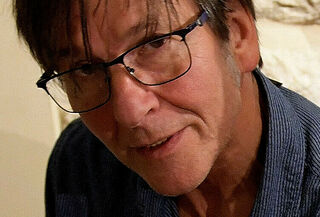 About Jürgen Born
I like in music, as in painting, the non-verbal transmission of information, personal experience, sensual impressions, pain, love and happiness.
I love Charlie Parker, Picasso, De Kooning, Bernhard Heisig,James Carter,Ella ,Billie Holiday, Etta James, Roland "Rahsaan" Kirk, Miles,Coltrane , Tom Waits T-Bone Walker,B.B. King ,Nick Cave and many musicians who now share their work and experiences. But the greatest thing is to become one, to merge with the music while dancing and to have met life while painting.