Julia Pasinski:
Picture "Salzewer and Salzprahm (watercolor)" (2019)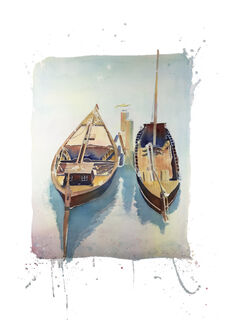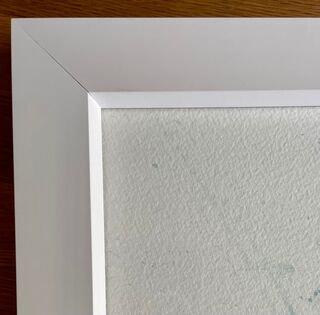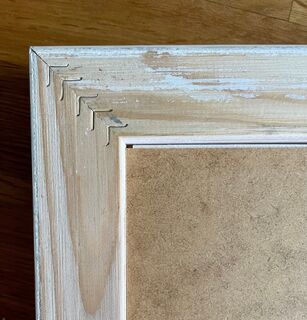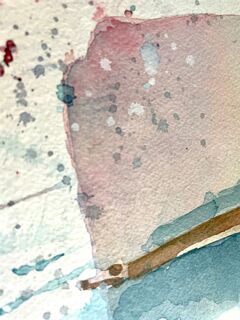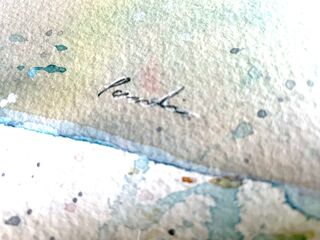 Julia Pasinski:
Picture "Salzewer and Salzprahm (watercolor)" (2019)
Quick info
Watercolour | Handmade paper, Paper | framed | Format 100 x 70 cm (H/W) | picture hang up | signed certificate of authenticity
Delivery time: approx. 2 weeks
Detailed description
Picture "Salzewer and Salzprahm (watercolor)" (2019)
The picture shows a salt ewer and salt prahm, two traditional watercraft that are closely linked to the culture and history of the North. The image exhales an atmosphere of tranquility and nostalgia, recalling bygone days when these traditional boats were the main players on the waters." The watercolor and is in a wooden frame with acrylic glass. It is painted on 600 g handmade paper made of 100% rag... On the back of the frame it is signed and dated. A hanging device is available. The counterpart in oil on canvas is in the German Salt Museum in Lüneburg.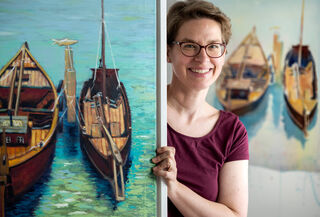 About Julia Pasinski
Born and raised on a North Sea island, I always paint the nature on the coast and birds.
Painting nature, painting in nature and painting with nature - plein air directly on site or with fresh impressions in the studio - the sensual experience is what inspires and motivates me. Depending on the subject, I reach for the strong oil paint or paint delicate and light watercolors that have no fixed boundaries and virtually step out of themselves. Already as a teenager I received art lessons from Günther Winkler, who was a student of Karl Schmidt-Rottluff, won several prizes and participated in exhibitions on Sylt and the nearby mainland. After my studies as a graphic designer in Hamburg, I devoted myself again more to free painting. Since 2014 I exhibit regularly.