Kirsten Treis:
Picture "Wolf me 2" (2018)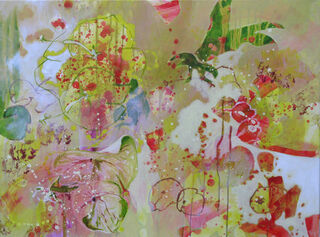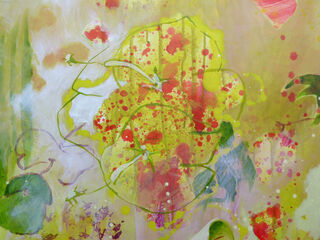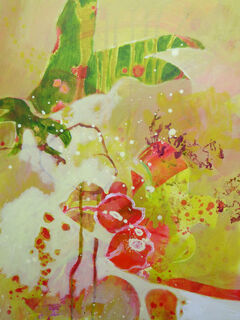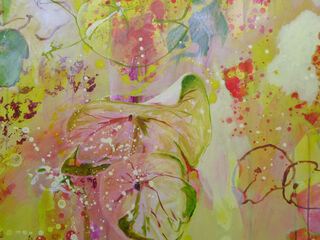 Kirsten Treis:
Picture "Wolf me 2" (2018)
Quick info
Acrylic | Canvas, Canvas, stretched on stretcher frame | Format 75 x 100 cm (H/W) | picture hang up | signed certificate of authenticity
Delivery time: approx. 2 weeks
Detailed description
Picture "Wolf me 2" (2018)
Garden plant spurge flowers semi-abstract. Signed.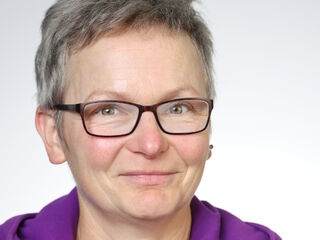 About Kirsten Treis
I have always enjoyed colors. I "collect" beautiful things and capture fleeting moments.
Light often plays a role in my paintings. My themes are nature and landscape. Thus, flowers in great variety of forms, native insects and other animals, the play of water and forest scenes have grown in recent years mainly under my brushes. I work with acrylic on canvas and appreciate the lightness, watercolor, what these colors allow. It makes me happy when I can let pictures grow. To let a colorful life of its own emerge from a white canvas is also always surprising and exciting for me. I live with my family in the Rhineland and spend a lot of time in our colorful and wild garden in the middle of the city. 3% from a picture sale I donate to conservation organizations.