Michael Bajer:
Picture "Field workers" (2022)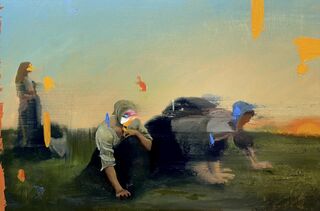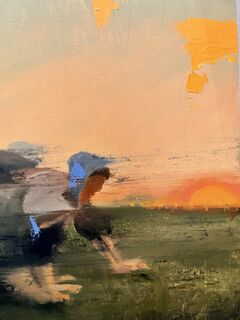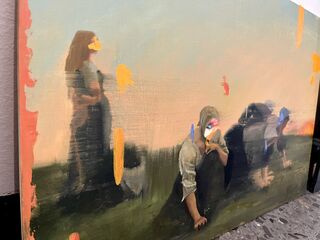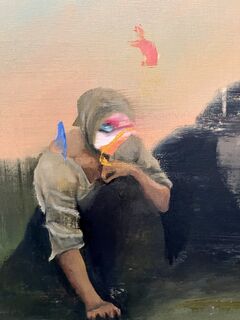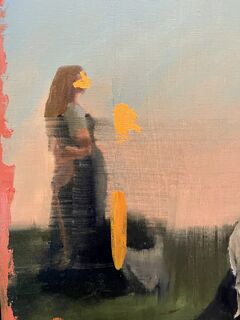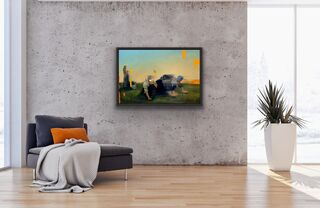 Michael Bajer:
Picture "Field workers" (2022)
Quick info
Oil | Wood | Format 40 x 60 cm (H/W) | signed certificate of authenticity
Delivery time: approx. 2 weeks
Detailed description
Picture "Field workers" (2022)
From the series Disrupted Masters. The ancient representation of women in the field was disrupted and presented in a more modern way.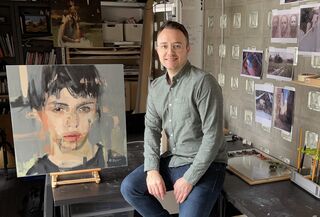 About Michael Bajer
Michael Bajer is a German artist whose paintings have been exhibited nationally and in the United States.
In addition, his art has been featured in the Süddeutsche Zeitung and Art of Watercolor Magazine. Bajer is fascinated by man and nature. The connection of the two is one of the most powerful relationships that can be expressed through art. His distinctive style "disrupted realism" hovers over everything and connects his different subjects.