Michael Nonn:
Picture "I want to you - II" (2011)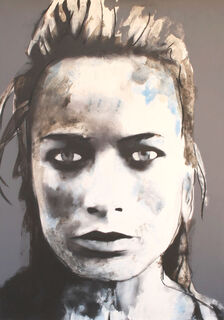 Michael Nonn:
Picture "I want to you - II" (2011)
Quick info
Acrylic, Coal, Watercolour | Paper | Format 69.80 x 49.50 cm (H/W) | signed certificate of authenticity
Delivery time: approx. 2 weeks
Detailed description
Picture "I want to you - II" (2011)
from a series of the same name. Several variations were created.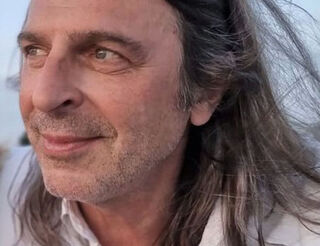 About Michael Nonn
Mystical Layers Of Colors - The Search For Horizons Without Borders.
The immersion in color, the intense sensation of color that nevertheless never becomes uncontrolled, is more than just an indulgence in Technicolor. It is a surrender to the power of color, a colorful apprehension. The luminous, sometimes unusual coloring burns itself into the memory, is inspiring and intense; mystical at the same time. The fascination of the surface, texture and structure, which often also become the carrier of ideas, let the geoscientist shine through again and again. The interest in nature and the impact of human influence are driving forces of his work. Human behavior - now and then - excites his mind: sensitive, sometimes intuitive sensing balances with an intellectual coolness. Occurring serial elements and different variations stand for the modern need to arrange everything in certain drawers, then to bring it out again, to use it in a new way ... Nothing bothers him more than boundaries - The Future Has No Limits is the title of one painting. Again and again he looks for horizons, but they are never a limitation, but the resting element, which is also a symbol of wanting / needing to set out for new horizons. Clipping as well as the repetition let a certain placativeness arise. Cross-fades, partly consciously used as a means of expression, partly an intuitive process, show urgency, complexity, vitality; superimpositions of trains of thought show the way, the development. Again and again it is the handling of different materials that triggers a new path. Mixed and collage techniques prevail. Powerful stands next to sensitive thoughts. The intense colorfulness draws the eye and leaves no one out. Over the years, various groups of works have emerged. Today Michael Nonn works in Langenhagen near Hanover.