Michael Rofka:
Picture "Ascension" (2012)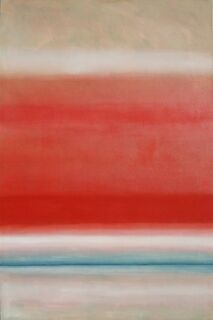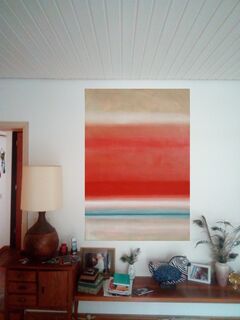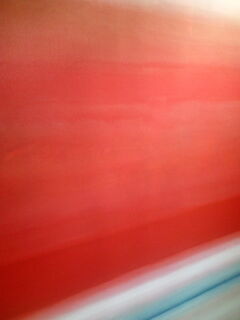 Michael Rofka:
Picture "Ascension" (2012)
Quick info
Acrylic | Canvas, stretched on stretcher frame | Format 180 x 120 cm (H/W) | picture hang up | signed certificate of authenticity
Delivery time: approx. 2 weeks
Detailed description
Picture "Ascension" (2012)
"Rise" is a color field painting in which the paint has been applied in many layers. The title most likely refers to sunrises, although this is not depicted in the naturalistic sense. The artist observes a lot and for a long time color appearances in nature, especially just those of the sky. He lets these experiences flow into the lengthy painting process. In the result then a poetic expression of nature is important. The picture has a light, warm atmosphere.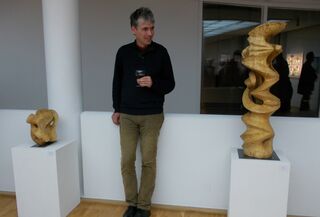 About Michael Rofka
Basically, I work in various media, with sculpture or sculpture takes a central role.
Increasingly important, however, are also land art projects on an international level. But I also paint and am musically active. Interdisciplinarity is important to me. Figurative elements are found only exceptionally and if these are rather plant forms. I have always been interested in natural science and nature forms a thematic center. For my sculptures I like to look for stones and wood in nature. However, I use steel or copper and also like to combine materials. The shaping of the sculptures follows on the one hand formal, geometric considerations, on the other hand it is found in a creative artistic work process. I am particularly interested in flow forms.