Michael Rofka:
Sculpture "Hydroplane" (2010)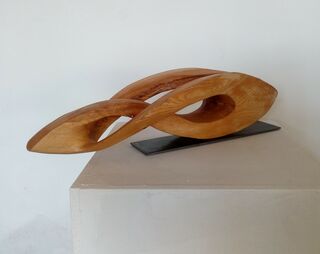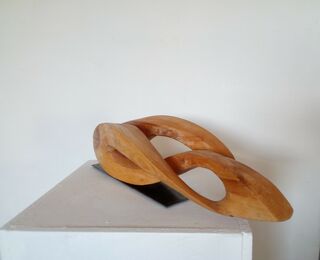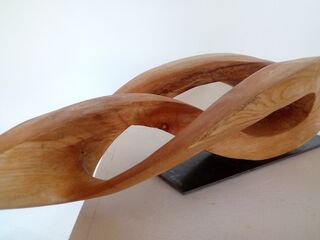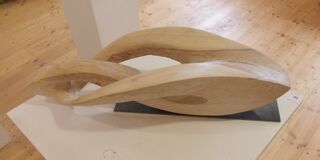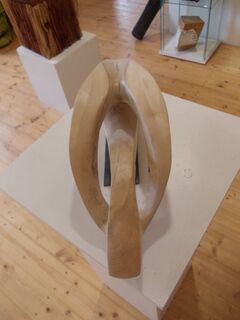 Michael Rofka:
Sculpture "Hydroplane" (2010)
Quick info
Wood | More refinement | Format 18 x 49 x 17 cm (H/W/D) | Weight 4 kg | signed certificate of authenticity
Delivery time: approx. 2 weeks
Detailed description
Sculpture "Hydroplane" (2010)
This small wooden sculpture is created from a piece of ash wood. It is symmetrical, with a penetration and slender, organic-dynamic shape. As with other sculptures, the approach here was to meet the character of ash wood, which is also used for bows and gymnastic equipment, with a geometric concept. The result, however, may allow associations. A bird flying flat over water? But it is in the freedom of viewing to see otherwise or simply enjoy the elegant shape. The wood is oiled and the sculpture is mounted on a steel plate.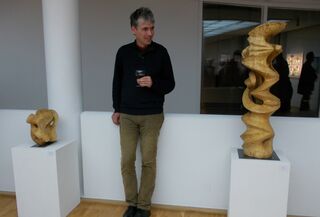 About Michael Rofka
Basically, I work in various media, with sculpture or sculpture takes a central role.
Increasingly important, however, are also land art projects on an international level. But I also paint and am musically active. Interdisciplinarity is important to me. Figurative elements are found only exceptionally and if these are rather plant forms. I have always been interested in natural science and nature forms a thematic center. For my sculptures I like to look for stones and wood in nature. However, I use steel or copper and also like to combine materials. The shaping of the sculptures follows on the one hand formal, geometric considerations, on the other hand it is found in a creative artistic work process. I am particularly interested in flow forms.