Michael Rofka:
Sculpture "Solar wind" (2021)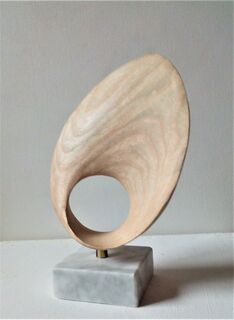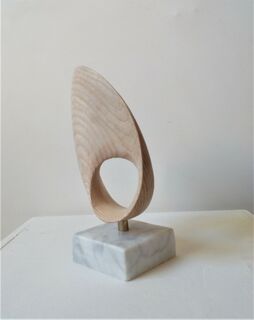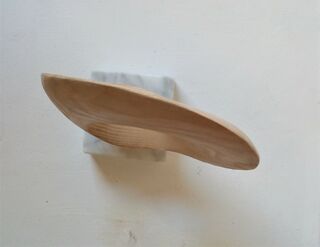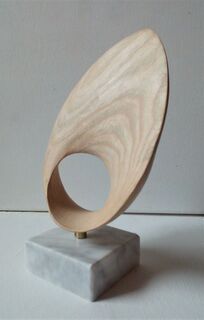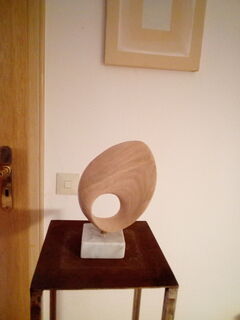 Michael Rofka:
Sculpture "Solar wind" (2021)
Quick info
Wood | More refinement | Format 21 x 14 x 7 cm (H/W/D) | Weight 1 kg | signed certificate of authenticity
Delivery time: approx. 2 weeks
Detailed description
Sculpture "Solar wind" (2021)
Also in this small sculpture the artist followed the geometric law of Möbius' loop. If you follow the surface, you can reach any point without jumping over the edge. But the law gives the sculptor a lot of creative freedom and he created a dynamic slender variant in the middle of this group of works. The wood is of an ash tree with its wonderful grain. In ancient natural philosophies it is the tree of the sun. The wood is sanded and waxed. The sculpture is mounted on a block of marble with a brass spacer. The masses are total so including the base.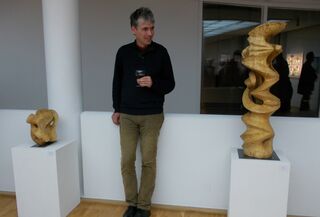 About Michael Rofka
Basically, I work in various media, with sculpture or sculpture takes a central role.
Increasingly important, however, are also land art projects on an international level. But I also paint and am musically active. Interdisciplinarity is important to me. Figurative elements are found only exceptionally and if these are rather plant forms. I have always been interested in natural science and nature forms a thematic center. For my sculptures I like to look for stones and wood in nature. However, I use steel or copper and also like to combine materials. The shaping of the sculptures follows on the one hand formal, geometric considerations, on the other hand it is found in a creative artistic work process. I am particularly interested in flow forms.