Nicole Leidenfrost:
Picture "Hamburg - by night" (2020)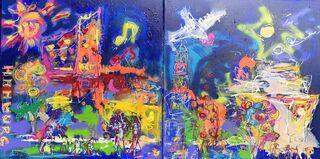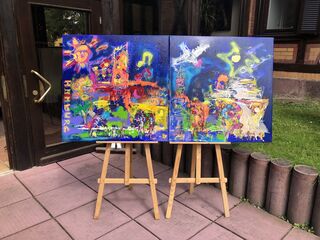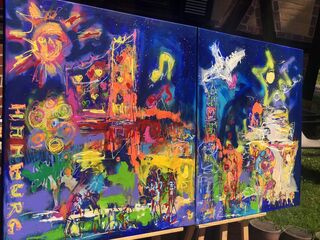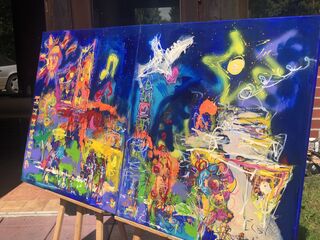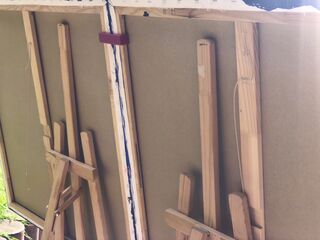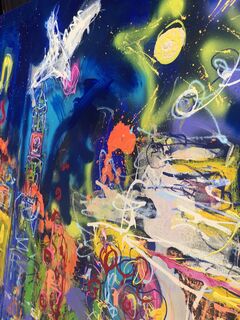 Nicole Leidenfrost:
Picture "Hamburg - by night" (2020)
Quick info
Acrylic, Chalk | Canvas, stretched on stretcher frame | Format 90 x 180 cm (H/W) | picture hang up | signed certificate of authenticity
Detailed description
Picture "Hamburg - by night" (2020)
Hamburg is always worth a trip. Here you can see the Elbphilharmonie, a cruise ship, the Hamburg Michel and much more. The artwork is two parts. This work of art was made with acrylic paint, acrylic pencils and pastels. It has been fixed with a Lascauxfirnis.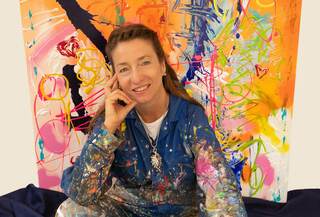 About Nicole Leidenfrost
....This sentence fits very well with what happened to me.
As an artist, I was active for decades and built up my artist resume piece by piece. I was very happy when my artworks were bought by the museum art collection Würth and I was allowed to exhibit in Beijing. These were big steps, because I grew up bourgeois in a small house on the outskirts of the Märkisches Viertel in Berlin. Something my family had taught me was that if you want to achieve something, you have to work for it.... In 2015 a colorful piece of art was chosen by me, with a blue unusual horse and served as a state gift from the Federal Republic of Germany to Queen Elizabeth II. It was presented by our former Federal President Joachim Gauck. Normally such a gift handing over is only a small point in the protocol. Due to the entertaining dialogue that arose during this ceremony, the press world took up this story, made a headline out of it and I became known worldwide overnight. The media gave me the name "Queen painter". In the following years I received several very nice letters, commissioned by Queen Elizabeth II. The famous artwork is now in Buckingham Palace and is part of the famous art collection "Royal Collection Trust". Since 2022 I am a master student of Prof. Markus Lüpertz.