Peter Nottrott:
Picture "Full Of Hope XXL 3" (2022)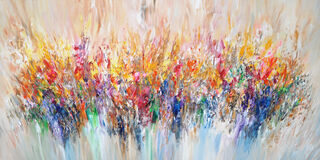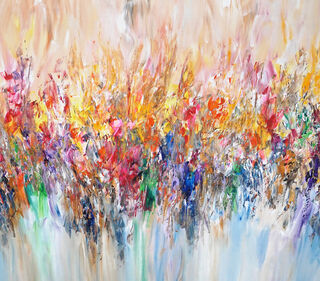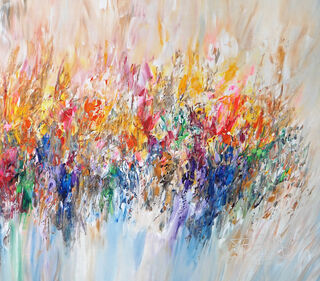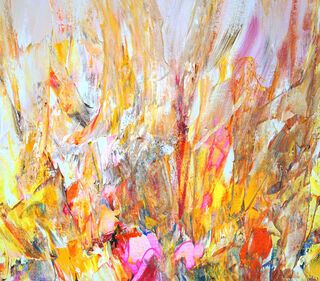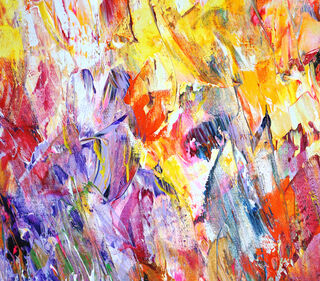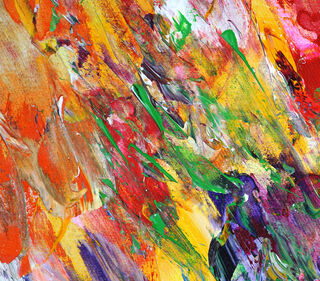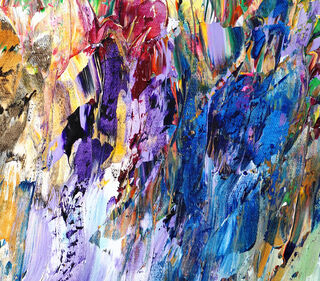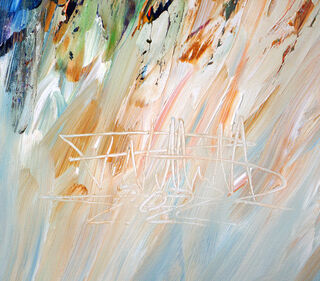 Peter Nottrott:
Picture "Full Of Hope XXL 3" (2022)
Quick info
Acrylic | Canvas, stretched on stretcher frame | Format 100 x 200 cm (H/W) | picture hang up | signed certificate of authenticity
Detailed description
Picture "Full Of Hope XXL 3" (2022)
A modern, multicolored composition in yellow, orange, magenta, red, pink, beige, brown, blue, green and white shades. The lighter shades are found in the upper half of the picture, the darker below, furthermore, the background is predominantly pastel with softer Farbünergängen predisposed. The abstract large format is, according to the title, inspired by hope: a positive expectation directed into the future.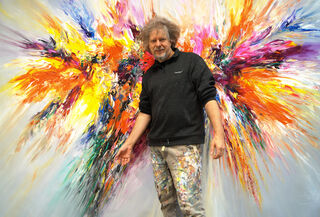 About Peter Nottrott
His courage and his sense for developments bring him - as well as his pictures - forward.
Instead of the adapted "one must" he decides for his very own way - that does good, stands out and is reflected in his environment. He is an artist, bon vivant, family man, walker, buffet lover, master strategist, traveler, expert in visuals and much more..... Peter Nottrott is a painter with great passion. His extreme creative power is an almost inexhaustible source of abstract color compositions. Color tones and forms develop under his brushstrokes again and again into positive and dynamic, often powerful works of art - with considerable inner stability and composure.