Peter Nottrott:
Sculpture "Sculpture Ensemble Two" (2019)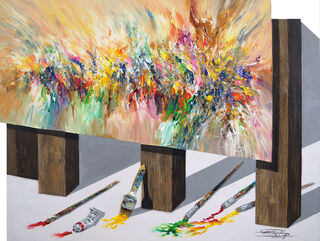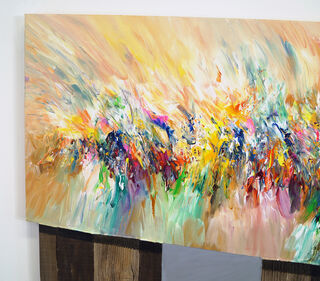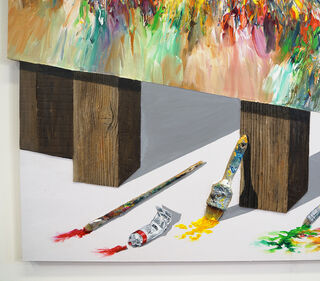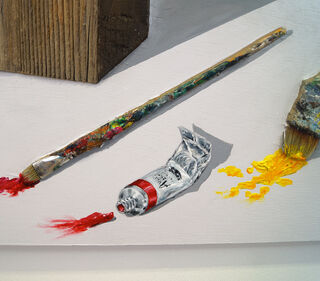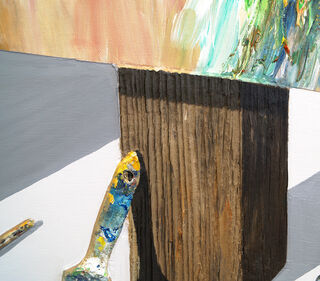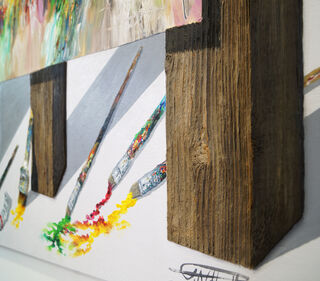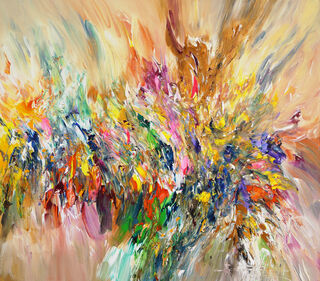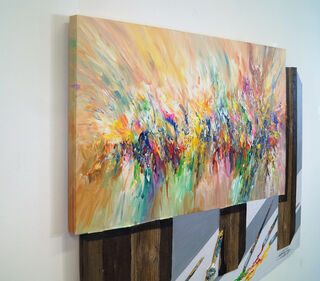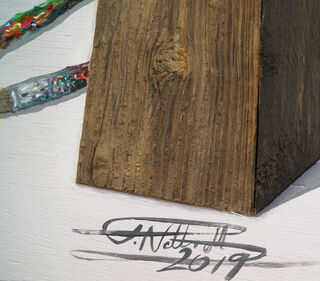 Peter Nottrott:
Sculpture "Sculpture Ensemble Two" (2019)
Quick info
Wood | More refinement | Format 90 x 120 x 4 cm (H/W/D) | Weight 10 kg | signed certificate of authenticity
Delivery time: approx. 2 weeks
Detailed description
Sculpture "Sculpture Ensemble Two" (2019)
Handmade unique piece by the Flensburg painter Peter Nottrott. The wall sculpture is like a sum of the various artistic development phases of Peter Nottrott. Starting with realistic painting ( for example, paint tubes), he moved on to surreal painting ( for example, shadows to create spatial depth) to abstract painting (motif on canvas). To this end, he has manufactured a spatial perspective both with the external form of the sculpture as well as with the structure of the sculpture ( e.g. canvas form), the different types of wood and the assessoires ( as real as painted brushes). The object invites its viewer to discover.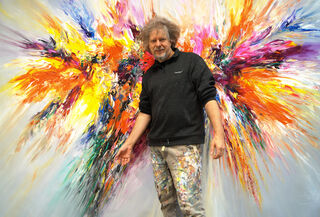 About Peter Nottrott
His courage and his sense for developments bring him - as well as his pictures - forward.
Instead of the adapted "one must" he decides for his very own way - that does good, stands out and is reflected in his environment. He is an artist, bon vivant, family man, walker, buffet lover, master strategist, traveler, expert in visuals and much more..... Peter Nottrott is a painter with great passion. His extreme creative power is an almost inexhaustible source of abstract color compositions. Color tones and forms develop under his brushstrokes again and again into positive and dynamic, often powerful works of art - with considerable inner stability and composure.