Ro:
Sculpture "Female nude" (2022)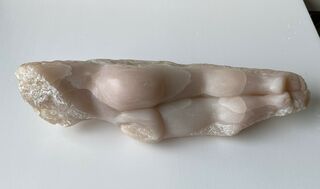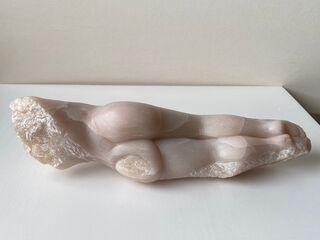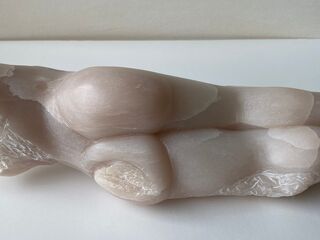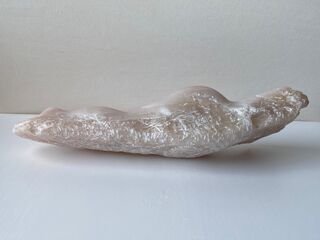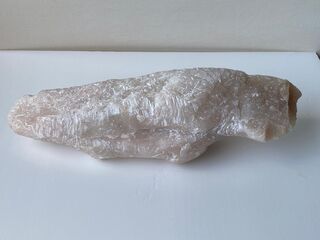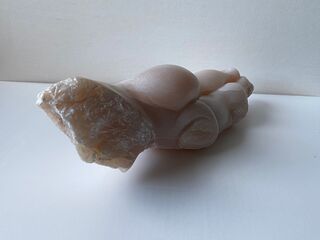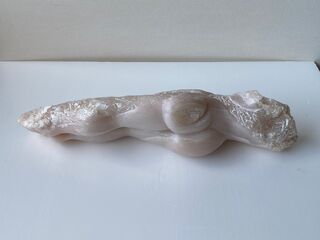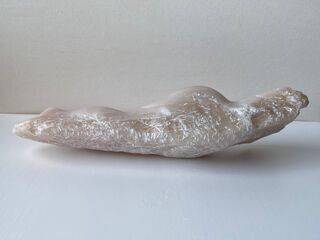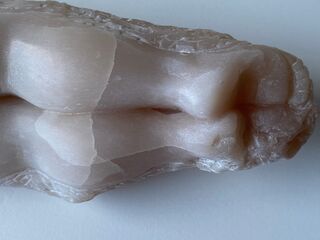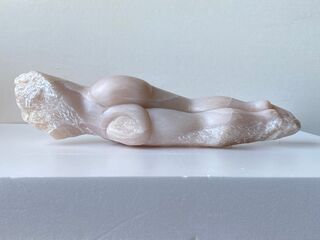 Ro:
Sculpture "Female nude" (2022)
Quick info
Stone | More refinement | Format 11 x 34 x 8 cm (H/W/D) | Weight 0.5 kg | signed certificate of authenticity
Delivery time: approx. 2 weeks
Detailed description
Sculpture "Female nude" (2022)
The sculpture "Female Nude" was handmade from a soft type of stone. This sculpture is a mixture of an abstract and a representational style. In this stone I saw a female body. And then the stone got its shape. The sculpture shows a lower part of the female naked body. You can see the buttocks and legs of a lying woman. This stone was worked partly realistic and partly smooth, especially the legs. The natural part of the stone reinforces the impression of the smooth body. The color of the stone is pink and very similar to the skin tone. The lower back side is natural. The sculpture has no base and can lie on a surface such as a table.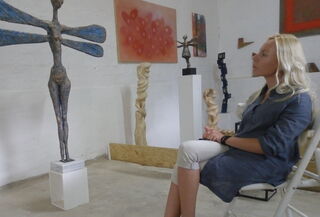 About Ro
I was born, raised in Ukraine. I studied fine arts in Ukraine - in Lugansk and then in Kiev.
Now I live and work as a freelance artist in Germany. My works are permanently exhibited in various exhibitions in Germany and abroad. I make art. It is my way. I paint. I want my paintings to have a warm atmosphere. I put a part of my soul into each of my works. And I want to share it with others. In most cases I create my paintings in a realistic and impressionistic style, rarely decorative. Sometimes I combine these styles. Mainly my paintings are painted with oil on canvas, sometimes watercolor or acrylic. I create nature, landscape, animals, still life and portraits.... I sculpt. With great pleasure I make small or large sculptures and installations in various materials. I realized my ideas of sculpture in large dimensions with my husband Michael Rofka at symposiums and art projects around the world. THANK YOU for visiting my gallery and I really hope you will find something that will catch your attention!