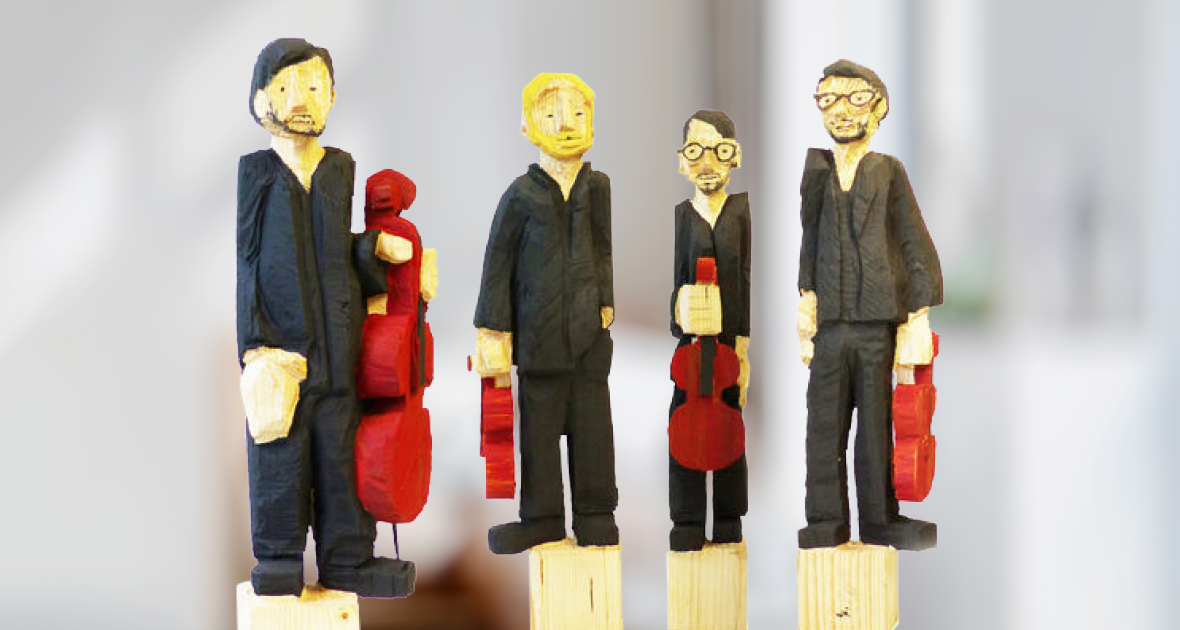 Unique Eye-Catcher: The Different Ways to Position Sculptures
When we buy a piece of furniture, we carefully consider its placement in the room. The same should apply to sculptures so that they can show off their best possible effect. On the floor or sideboard? We give you some tips on how to make these unique works of art even more enjoyable!
First things first: Sculptures should never be kept behind glass panes in closed showcases. Art brings joy, and it makes the viewer happy. This only works if it is an unfiltered part of our everyday life. Therefore, let sculptures as unique eye-catchers be a part of your furnishings and, thus your daily life.
It is up to each individual to decide whether sculptures are staged as instant eye-catchers or as decorative objects that harmoniously flow into the furnishings in terms of colour, material, and style. We present five ways of positioning your art sculpture so that it can unfold its individual effect.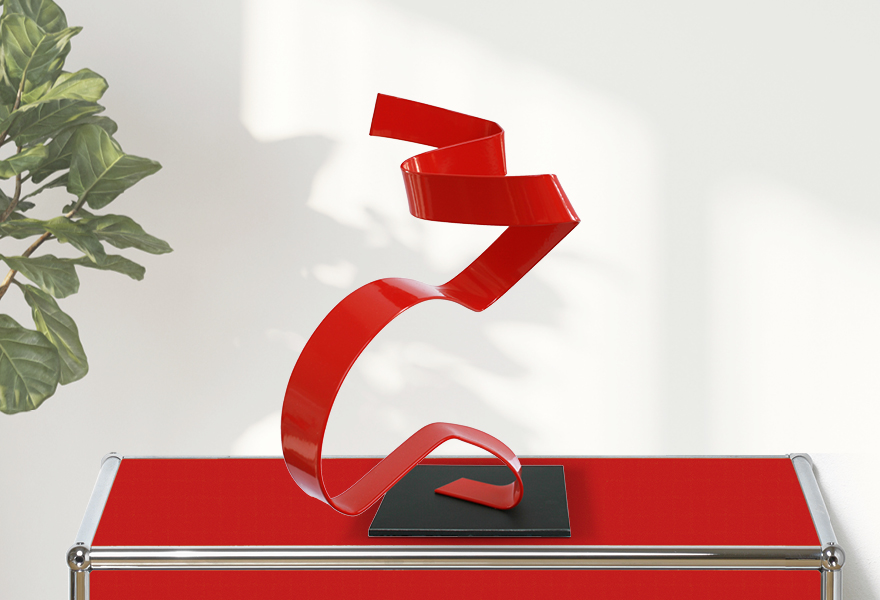 1. More or Less Attention: Sculptures as Part of the Furnishings
There are several ways to integrate a sculpture into the existing interior. Abstract works, in particular, such as the curved metal sculptures by the artist Susanne Immer or the wooden artworks by Michael Rofka, often need more space to achieve the desired effect. When placed on a sideboard, a console, or a mantelpiece, they are slightly elevated and become the focus of attention. The following applies here: If the sculpture is placed separately, it gets more attention. Of course, matching decorative objects such as vases or bowls can also be arranged next to them.
Another place is open shelves. Especially in the case of large shelves, it makes sense to use some compartments for books and to visually break up the shelf with other compartments - for example, with decorative objects or sculptures. Depending on the size of the shelf, sculptures can become part of an interior ensemble. The sculpture may only be discovered at a second glance.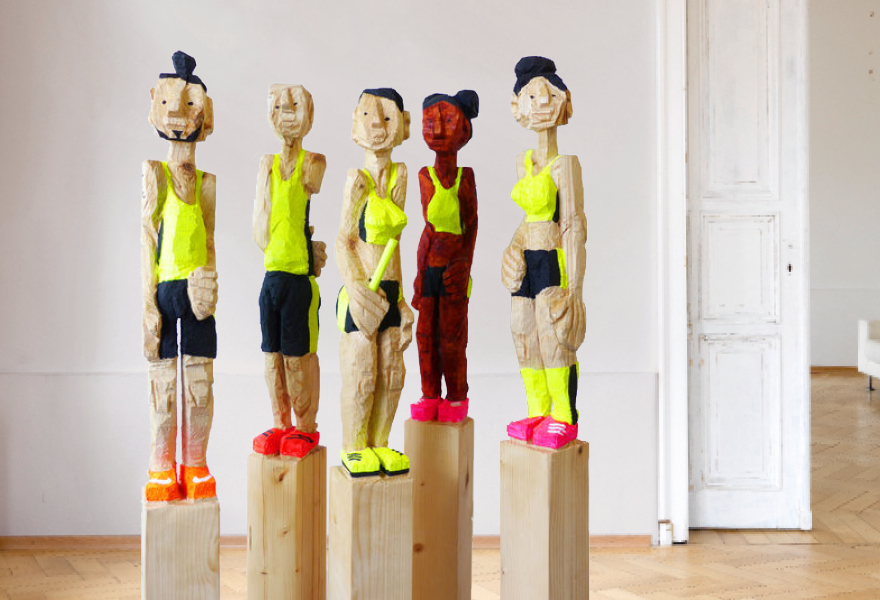 2. Depending on the Size: The Floor Placement of Sculptures
There is a rule that sculptures taller than 50 centimetres should be placed on the floor to avoid appearing too opulent. However, this is only a general guideline because, in the end, it depends on how filigree or massive a sculpture is, the ceiling height of the respective room and whether the wall behind it is covered with paintings or empty.
By contrast, exceptionally large sculptures can only really unfold their full potential on the floor, as their details as well as the overall effect would otherwise be above eye level.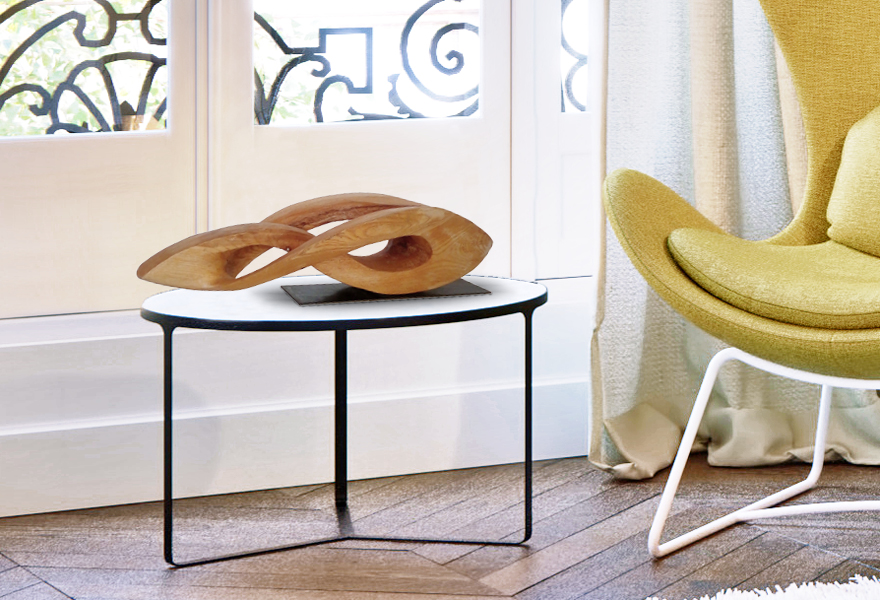 3. Sculptures in the Spotlight: The Solo Performance
The most well-known staging of sculptures is perhaps the one we know from museums: In exhibitions, the works of art are presented on a pedestal specially made for the purpose. Of course, there are also pedestals for the home to give a sculpture sole and special attention. But in the living room putting it on a pedestal may seem too staged for many people. An alternative would be a side table that matches the rest of the furniture. When placing the sculpture on such a piece of furniture, it does not look museum-like at all.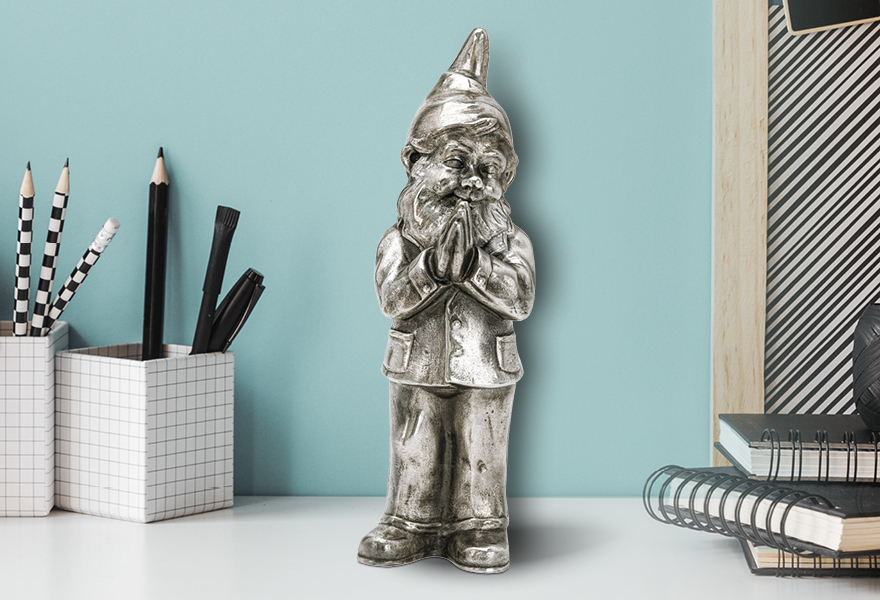 4. Sculptures with Personality: Desk Colleagues
Do you own a sculpture that is particularly close to your heart because you associate a certain situation, a feeling, or a person with it? Depending on where your workplace is located, it is possible to place such a favourite piece directly on your desk. After all, this is where we often spend most of the day. At least for home office days, it would be a way to enjoy the art and get inspired during breaks.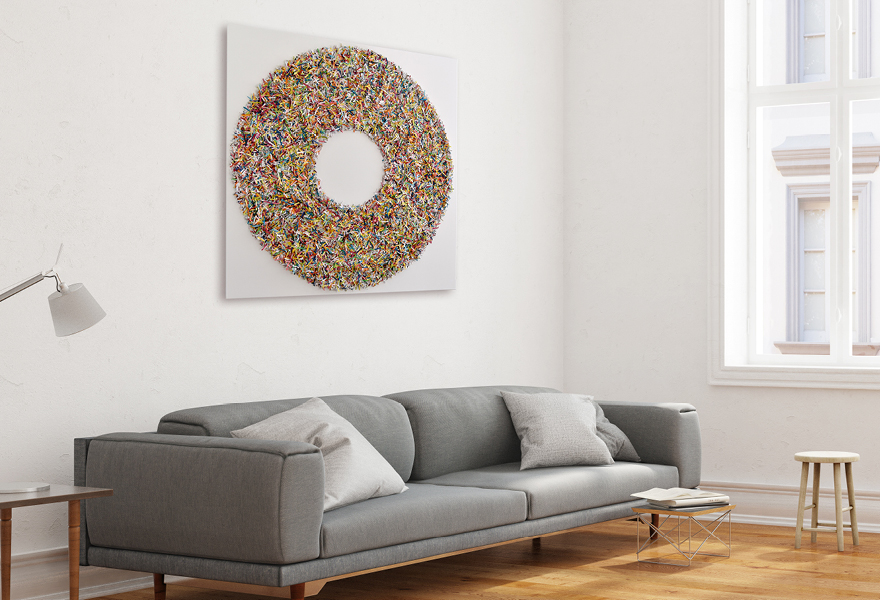 5. Wall Sculptures: Art with a Deep Effect
Three-dimensional wall sculptures, such as the works by Janina Lamberty, can easily be attached to the wall. Depending on its size and expressiveness, such a sculpture can stand alone or be combined with other non-sculptural works. It is important to remember to leave enough space - at least 15-20 centimetres - from the upper edge of a piece of furniture.