Stefanie von Quast:
Sculpture "Lying torso" (2021)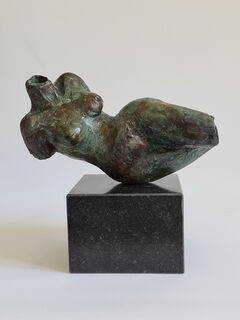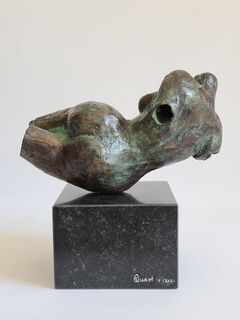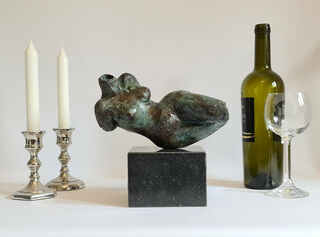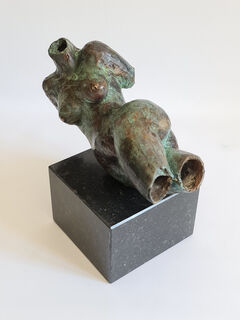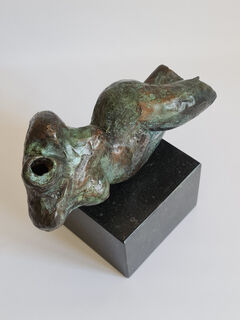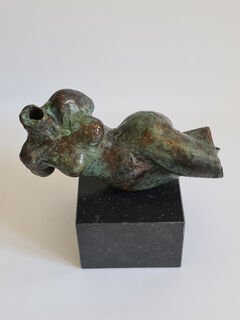 Stefanie von Quast:
Sculpture "Lying torso" (2021)
Quick info
Bronze, Stone | More refinement | suitable for indoor and outdoor use | Format 21 x 21 x 12 cm (H/W/D) | Weight 5 kg | signed certificate of authenticity
Delivery time: approx. 2 weeks
Detailed description
Sculpture "Lying torso" (2021)
Reclining female bronze torso. The figure rests only on the hip, on a small surface. This creates a great expressive tension. The bronze torso is polished and patinated and lies on a limestone base. The dimensions of the base are 12 x 12 x 8.5 cm. As much as possible Stefanie von Quast creates her bronzes herself, the model, the mold making, the wax models and after the casting the chasing and patinating. She leaves the bronze casting to an art foundry near Munich. Thus, she has the opportunity to change and improve something at every step of the process.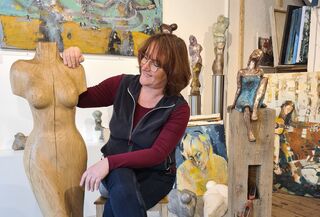 About Stefanie von Quast
From childhood Stefanie von Quast has painted and modeled.
This was followed by studies in painting and drawing, a diploma in graphic design and later training in sculpture. Now she uses the different techniques and materials as a challenge for the change between the second and third dimension, between image and sculpture. Whether canvas, stones, bronze or woods, with all the different approaches, one theme always remains the same and most important: the human being, with an individual and optimistic view of its complexity. Stefanie von Quast works in her studio in the Reismühle Gauting, as well as in her workshop near Wolfratshausen for her regular art fairs, solo and group exhibitions at home and abroad, as well as for several commissions. Here she creates sculptures in wood, gemstone and bronze, as well as paintings in various mixed media.