Toni Nohe:
Picture "Open horizons" (2022)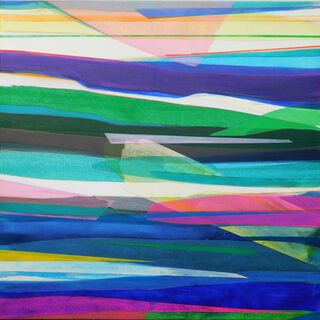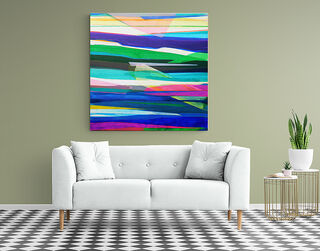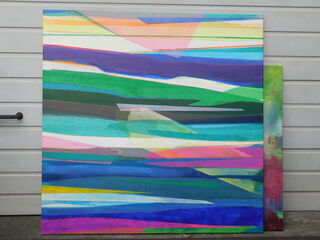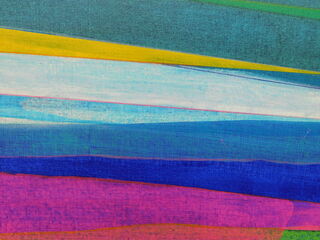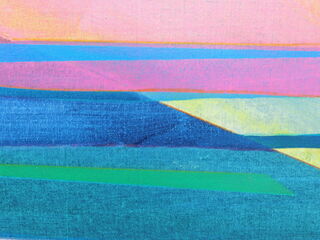 Toni Nohe:
Picture "Open horizons" (2022)
Quick info
Acrylic | Canvas, stretched on stretcher frame | Format 119 x 119 cm (H/W) | picture hang up | signed certificate of authenticity
Delivery time: approx. 2 weeks
Detailed description
Picture "Open horizons" (2022)
This painting represents a kind of colorful landscape where the horizon expands. Many horizontal lines, many types of horizons, many paths taken, a future that looks promising because of its colorfulness and lightness. The tranzparencies let us look at all the layers individually, none is hidden, all harmonize, from the first to the last application of paint, all present.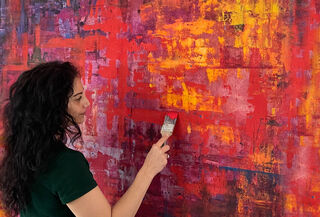 About Toni Nohe
Toni Nohe, German artist with South American roots, studied at the Academy of Fine Arts in Nuremberg and at the Academy of Fine Arts in Cracow Poland.
Striving to work intuitively, leaving aside the rules and opening the doors to the unknown, where the colors and their mood play the main role, have brought her joy and success. The existing vital dynamics of your painting radiates energy, revitalization, as well as transformation and a meditative atmosphere. Works of the artist are represented in private and public collections in South America, USA and Europe.