Toni Nohe:
Picture "Sunrise in the City" (2022)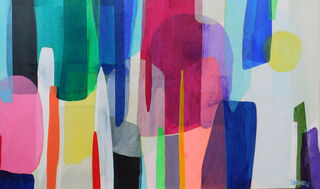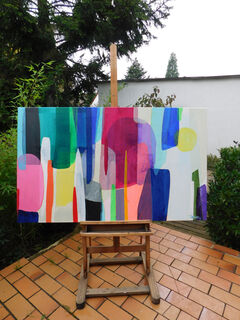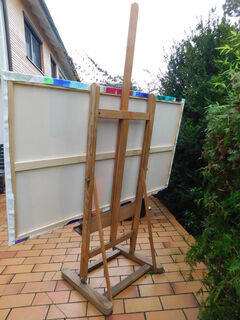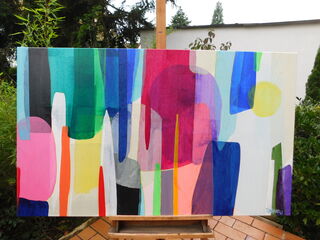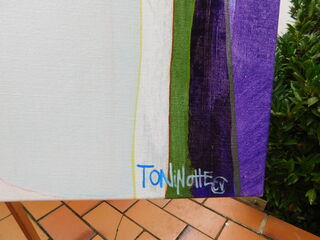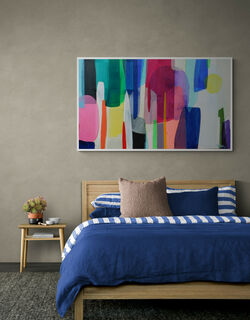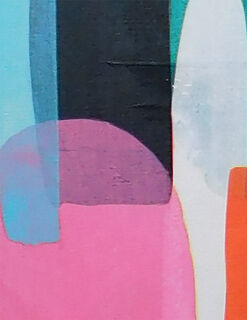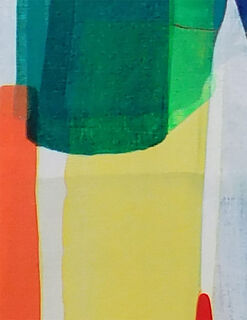 Toni Nohe:
Picture "Sunrise in the City" (2022)
Quick info
Acrylic | Canvas | Format 90 x 150 cm (H/W) | picture hang up | signed certificate of authenticity
Delivery time: approx. 2 weeks
Detailed description
Picture "Sunrise in the City" (2022)
The work "Sunrise in the City " shows a moment in the early morning hours in a big city. The sun is rising and yes, sometimes it takes courage to face the day in a turbulent city, but the beauty of a rising sun and the pillars that form this place support us and give us strength. These pillars are our own self that remains steadfast despite adversity, the colors as well as the experiences are a beautiful and harmonious whole if we look at everything with a good attitude. Have you seen the transparencies in the color composition? You can see both the first colors painted on the canvas, and the last each color was placed and selected with love and enthusiasm. the drying process from color to color, like all good things in life, took a lot of time and patience. These have been worth it.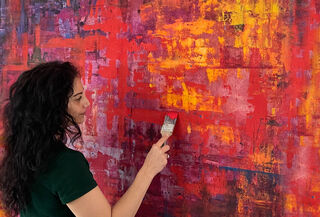 About Toni Nohe
Toni Nohe, German artist with South American roots, studied at the Academy of Fine Arts in Nuremberg and at the Academy of Fine Arts in Cracow Poland.
Striving to work intuitively, leaving aside the rules and opening the doors to the unknown, where the colors and their mood play the main role, have brought her joy and success. The existing vital dynamics of your painting radiates energy, revitalization, as well as transformation and a meditative atmosphere. Works of the artist are represented in private and public collections in South America, USA and Europe.