Uli Fischer:
Picture "courios vol.II" (2018)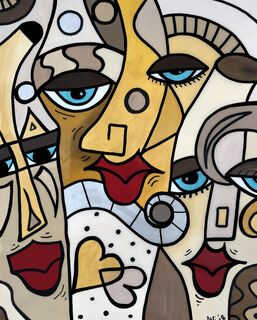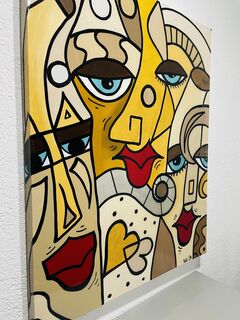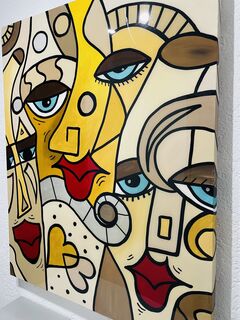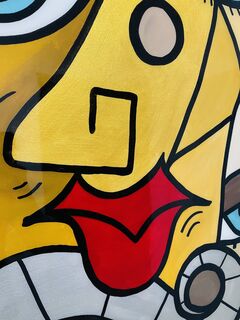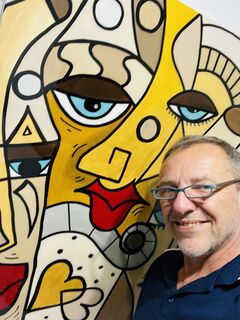 Uli Fischer:
Picture "courios vol.II" (2018)
Quick info
Acrylic | Canvas, stretched on stretcher frame | Format 100 x 80 cm (H/W) | signed certificate of authenticity
Delivery time: approx. 2 weeks
Detailed description
Picture "courios vol.II" (2018)
Subtle colors in beige tones and beautiful color transitions make the image very interesting for the viewer. Noble is the subsequent high-gloss coating.I just like to create such shapes and facial features. Especially here is clearly the color scheme because it is rather more subtle and the red lips are strongly pronounced. It is a typical painting of mine and I am also very proud of it.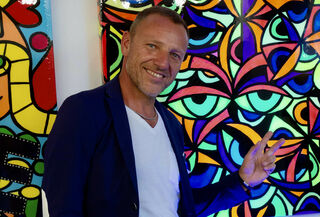 About Uli Fischer Art
Day after day I am an artist and in my thoughts are pictures full of color and passion.
Unfortunately, I notice among us people that the cordiality in the interaction between us is lost more and more. If each of us would pay a little better attention to his counterpart and also respected we would have it much easier in our beautiful world. Without this passion all the great deeds of history are completely unthinkable. A peace of mind can only be achieved by overcoming fear, pain and desire. My colorful fantasy world makes me happy and gives me the strength to forget the state of gray everyday life with its many problems and worries. with the many problems and worries. Who knows me knows about my colorful dreams, who wants to know me better, just have to look at my art. "People who like colors and are prompted by my art to think or dream are very close to me. are very close to me in my thinking." Biography Uli Fischer was born in 1968 in Germany at Lake Constance where he still lives today. After his technical education and studies to become a business economist, he developed his skills in the field of marketing and design. Even at a young age, Uli Fischer recognized his diverse creativity in many areas. But only since the end of 2017 after an impressive event on his favorite island Lanzarote/Spain he shows his creative repertoire with painting in many bold colors and shapes. Since then, art is his passion, which gives him a lot of balance and strength. Uli develops his art in the last years more and more, painting and designing objects (e.g. shoes) is a very interesting form of his creativity. Already after such a short time Uli Fischer has found collectors and lovers from all over the world, his paintings are in private collections on all continents, for example.