Ute Bivona:
Picture "mmmh..." (2022)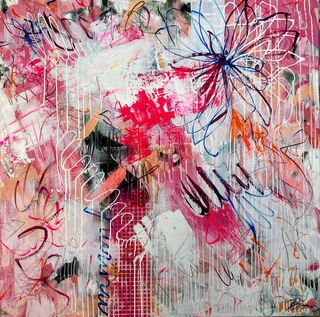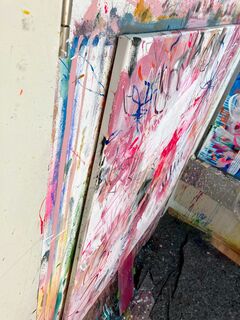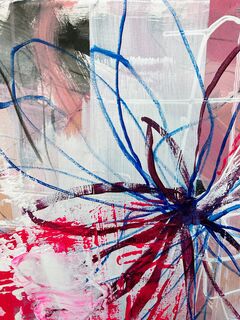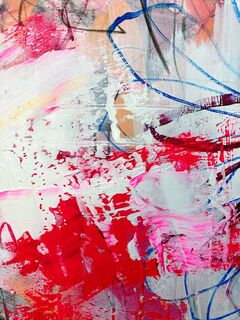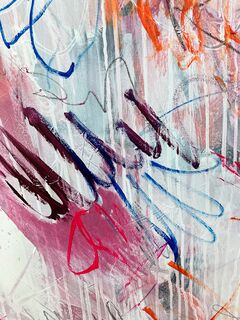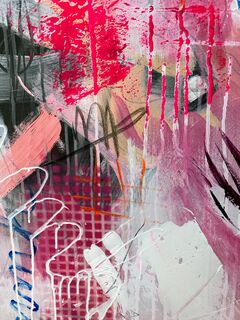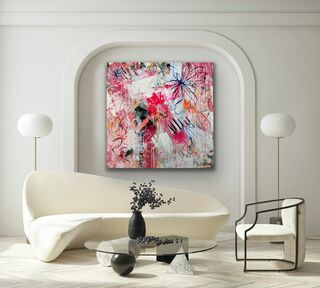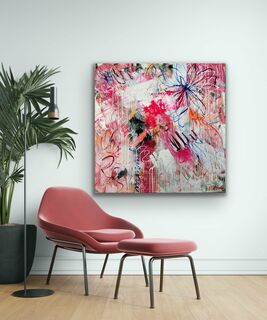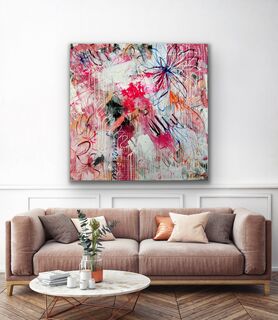 Ute Bivona:
Picture "mmmh..." (2022)
Quick info
Acrylic, Colour Spray, Pencil | Canvas, stretched on stretcher frame | Format 120 x 120 cm (H/W) | picture hang up | signed certificate of authenticity
Delivery time: approx. 2 weeks
Detailed description
Picture "mmmh..." (2022)
What expression, what exploding energy and color! During her isolation, when she had Corona, the artist still worked. After the fever subsided, the artist decided to start a new series to create even more abstract, perhaps floral again, but in a much more abstracted form. A lot is going on in it, as in her when she did not know how the disease would affect her. Dejection, fever, hope and then endless relief and joy after the symptoms subsided and normalcy slowly returned! Handwriting-like elements, graphic shapes, lines, color patches and scratches alternate to create a wonderfully cohesive overall image that is compelling. The vibrant bright colors make this extraordinary work an absolute eye-catcher!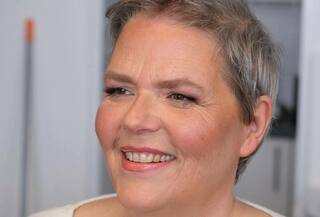 About Ute Bivona
I am a national and international working artist from Germany.
I have been creating artwork all my life. My love for nature has greatly influenced my art. As a professional artist I have worked with fabric, papermaking, photography, illustration, drawing and painting. I currently work full time as a painter and painting instructor in my studio in Munich, Germany. I use only the highest quality materials on canvas, paint and mixed media in all my original works. Each original is hand signed, with certificate of authenticity. Art is such an essential part of life today - we can't turn on our computers or phones, or even go outside without hearing a beautiful song or seeing beautiful photographs. We are surrounded by paintings on our walls and colorful fashions on our clothes and a range of pleasant sensory experiences. Each creator of these works has directly contributed to making your world more beautiful. Think about it: We don't hesitate to spend money on food, clothing, and people who help make our lives better. Why wouldn't you want to invest in someone who has touched your heart and sparked your imagination?