Ute Bivona:
Picture "The feminine divine" (2023)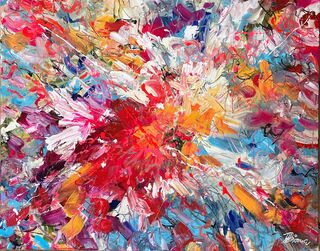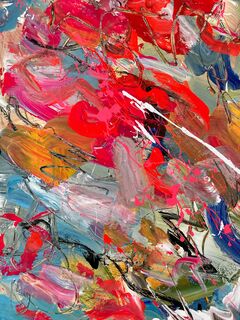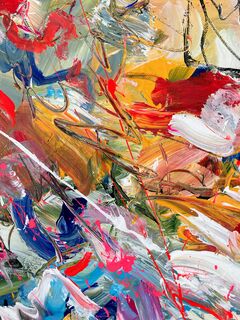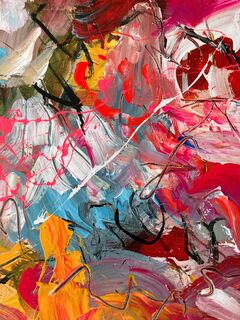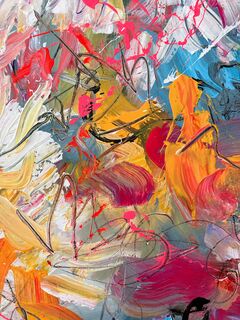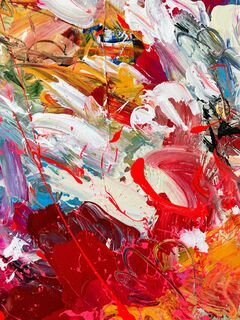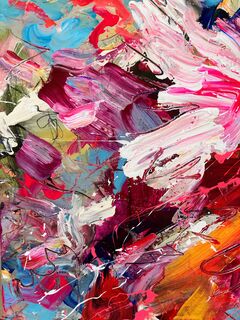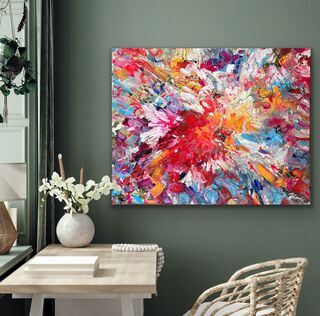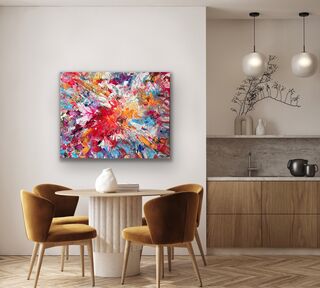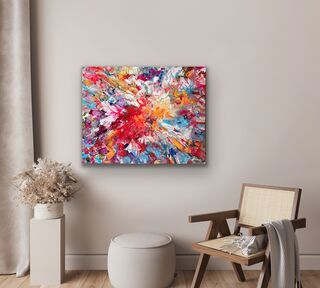 Ute Bivona:
Picture "The feminine divine" (2023)
Quick info
Acrylic, Pencil | Canvas, stretched on stretcher frame | Format 80 x 100 cm (H/W) | picture hang up | signed certificate of authenticity
Delivery time: approx. 2 weeks
Detailed description
Picture "The feminine divine" (2023)
Music has always been a fundamental and indispensable part of the artist's painting. A wide range of different musical genres often determine the basic mood of her works. Thus, in this case, she rediscovered the new album of the group Dexys. In her youth, the then hit "Come on Eileen" so delighted and carried her away that it was only natural that she immediately had to listen to the new album. The music and the lyrics excited and touched her so much that she kept painting for a long time and in many layers, listening to the music and being inspired until the overall composition convinced her. Thus, the title "The Feminine Divine" is one of the songs on the album AND the title of the work.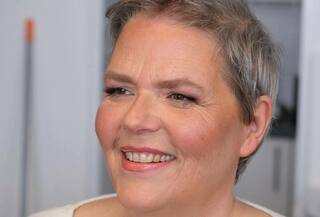 About Ute Bivona
I am a national and international working artist from Germany.
I have been creating artwork all my life. My love for nature has greatly influenced my art. As a professional artist I have worked with fabric, papermaking, photography, illustration, drawing and painting. I currently work full time as a painter and painting instructor in my studio in Munich, Germany. I use only the highest quality materials on canvas, paint and mixed media in all my original works. Each original is hand signed, with certificate of authenticity. Art is such an essential part of life today - we can't turn on our computers or phones, or even go outside without hearing a beautiful song or seeing beautiful photographs. We are surrounded by paintings on our walls and colorful fashions on our clothes and a range of pleasant sensory experiences. Each creator of these works has directly contributed to making your world more beautiful. Think about it: We don't hesitate to spend money on food, clothing, and people who help make our lives better. Why wouldn't you want to invest in someone who has touched your heart and sparked your imagination?