Viktor Lau:
Sculpture "Rosette" (2005)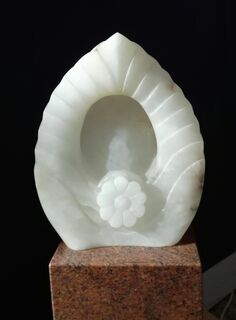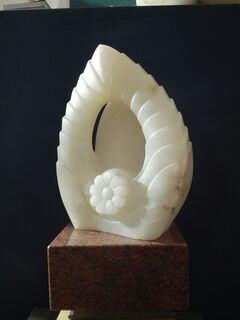 Viktor Lau:
Sculpture "Rosette" (2005)
Quick info
Plaster | More refinement | Format 27 x 22 x 10 cm (H/W/D) | Weight 6 kg | signed certificate of authenticity
Delivery time: approx. 2 weeks
Detailed description
Sculpture "Rosette" (2005)
The rosette is made of transparent alabaster, by appropriate incidence of light it is possible to emphasize this transparency. On Gothic buildings you can discover the rosette manifold, there also came the impulse for this sculpture.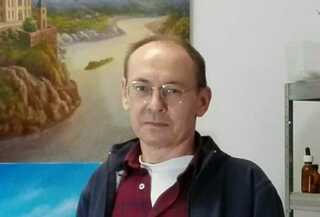 About Viktor Lau
I am more indebted to the surrealists. Like them, I also use sleep for my pictorial inventions.
This creates quite mysterious and absurd scenes on the canvas. In addition to the surrealist side is the naturalistic landscape painting and socially critical aspects such as the environment and human existence issues a theme. Reflecting on world events and asking questions is more important than striking messages. In my sculptures, the careful search is also crucial. The source material, stone or wood determine with, what should arise, the hidden in it make visible. Listen and correspond to what wants to emerge.