Yo Franklin:
Picture "Good Vibes_Marie" (2023)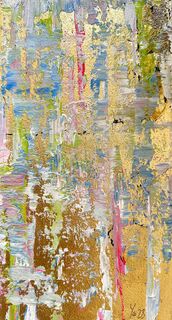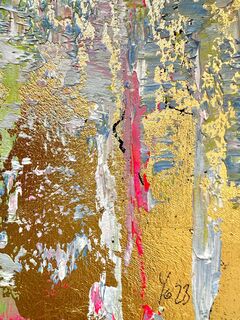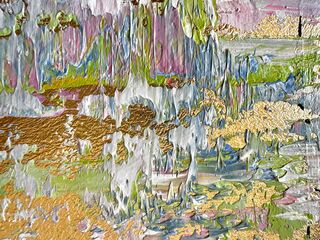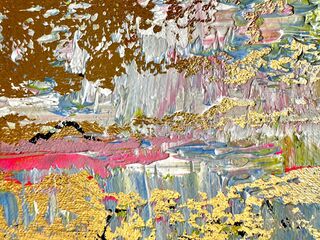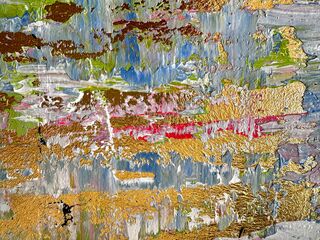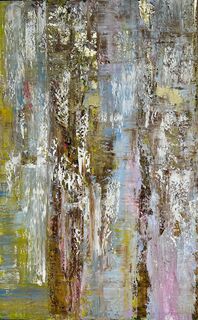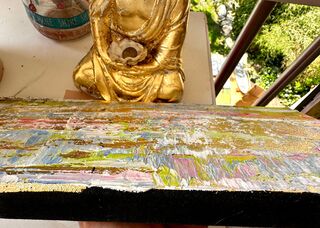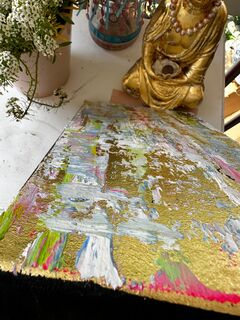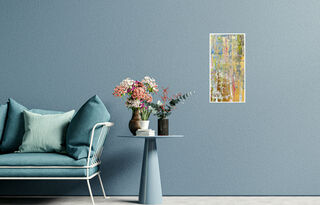 Yo Franklin:
Picture "Good Vibes_Marie" (2023)
Quick info
Oil, Oil Tempera, Other materials | Canvas | Format 40 x 20 cm (H/W) | picture hang up | signed certificate of authenticity
Detailed description
Picture "Good Vibes_Marie" (2023)
Good Vibes_Marie tells about the uniqueness of a moment, about life in the here and now. Yos intention is always her belief in the good. Be it the end of an unpleasant matter, her goodwill or her optimism. The light after the dark is thematic guiding principle and grounded in Yo Franklin's biography. Good Vibes_Marie embodies pure joy, a light moment full of happiness. Yo deliberately chose the small format, because happiness is not to be flaunted and greedy. The small happiness is the great happiness. Worked is Good Vibes_Marie in pigments dissolved in poppy seed oil on gilded canvas. The primer consists of black gesso. The edges are designed in black, so that the work can be hung immediately without further frame.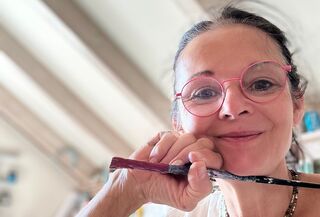 About Yo Franklin
I am Yo, live and work in the beautiful Ammersee, and have studied and learned the art.
I do not like long lists and enumerations of all the prizes and names. I like and make art. Daily and with passion. My motivation and intention for my work is based on the ideas of the Enlightenment and the Renaissance. Humanistic values, foresight and benevolence adhere to every image idea. The light after the dark is part of my biography and thematic guideline, intellect of each work. I explore the boundaries between sensual perception and thought. The works from my hand invite a dialogue with these ideas and values. Beyond painting, I am particularly concerned with cooperation at eye level and friendship with colleagues. This includes promoting young talent in cooperation with the Fachoberschule für Gestaltung in Munich, art therapy projects with young refugees, joint exhibition projects, happenings and working together in my studio. My works can be found worldwide in private and public collections, exhibitions, galleries and art fairs.