Zoyt:
Sculpture "Small spiked hats" (2022)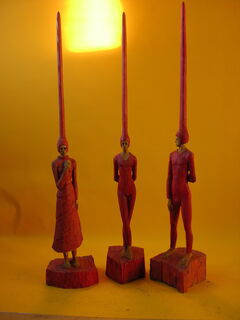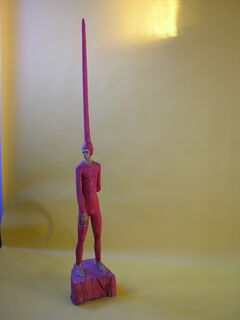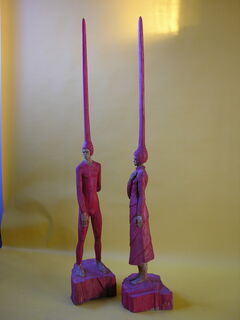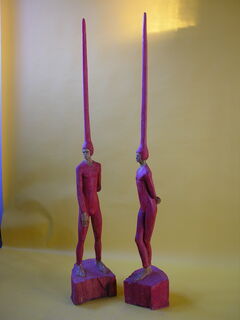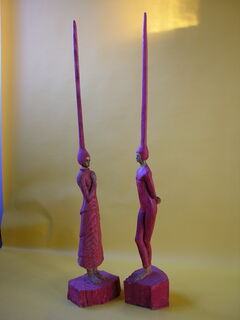 Zoyt:
Sculpture "Small spiked hats" (2022)
Quick info
Wood | More refinement | Format 160 x 30 x 25 cm (H/W/D) | Weight 8 kg | signed certificate of authenticity
Delivery time: approx. 2 weeks
Detailed description
Sculpture "Small spiked hats" (2022)
The spiked hat wearers are from a series of surrealist figures, mostly dressed in red and wearing a spiked hat, which on the one hand represents a longing antenna, as well as could be the spike of a being of reason. This small group is only about 160 cm high, in contrast to earlier ones, which were almost all about 240 cm tall. The sculptures are also available for purchase individually.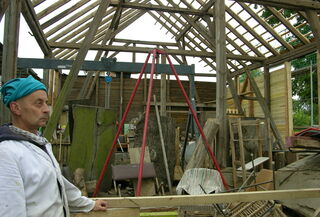 About Zoyt
I make sculptures, high reliefs, drawings and paintings.
I became known mainly for my sculptures, which I saw, raspele, beat and sand from domestic woods such as poplar and linden, but also hardwoods such as beech, oak or cherry and partially accentuate by painting. I try to make the sculptures from one piece of grown wood at a time and very rarely add another piece of wood. I see my artistic starting point in Ernst-Ludwig Kirchner and the early Aristide Maillol. I still see myself as a learner and often wish for the great master Michelangelo as a nightly visitor in my studio to help me complete a sculpture. Since this is not possible, I try to imagine his strict judgment and try very hard so that the piece of wood becomes something that perhaps even has something like soul.