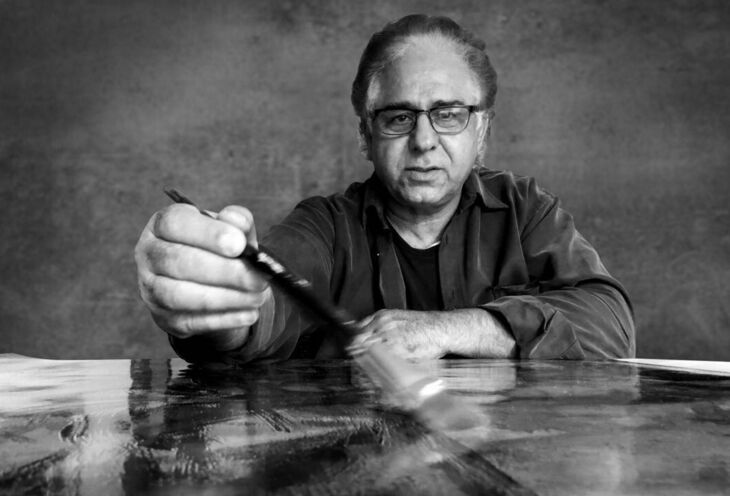 Asghar Keyhanian
Polychrome shining harbor cranes, an Inner Alster bathed in gold and violet, the HafenCity spotted in pastel - the "Views of Hamburg" by Asghar Keyhanian are snapshots of the Hanseatic city, colorful impressionism, rooted in Hamburg and yet with an oriental influence.
Asghar Keyhanian lives and works as a designer and visual artist in Hamburg. He was born in 1957 in Iran, where he worked early as a miniaturist and porcelain painter in Isfahan and Tehran. He moved to Germany and quickly made a name for himself as a textile designer and pattern maker in the German and European fabric and carpet industries. He was active as a designer for decades, and his textile designs were widely used in products.

As an artist, Keyhanian has chosen his adopted country as his motif. A tugboat maneuvering its cargo ship through rough seas, dark waves crashing on blue ship paint, white spray. Keyhanian's oil paintings capture the Nordic austerity of the port of Hamburg. His works, however, are not just classically Hanseatic. He digitally reworks watercolors, oil paintings, and pencil drawings, repeatedly placing urban scenes in unusual light. Keyhanian looks up at the Hamburg night sky and makes the city hall facade shine in neon colors. He sees Hamburg differently. This shows in his art - colorful and lively, experimental and visionary.
Art comes from creative ability, not from craftsmanship alone.