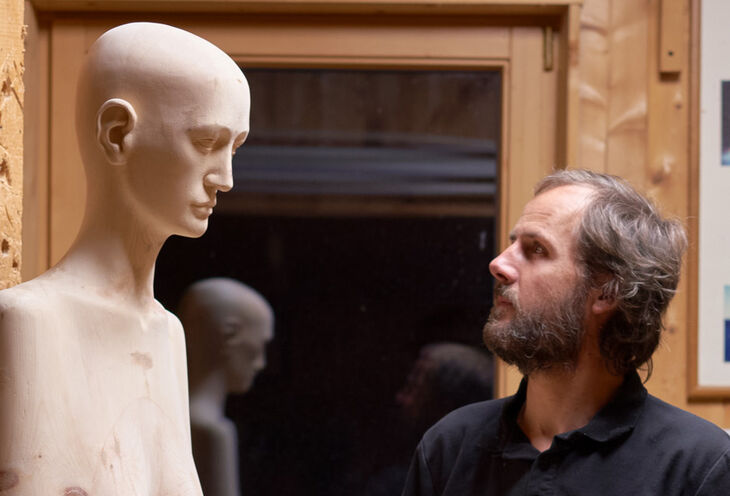 Eric Perathoner
The figures of the artist Perathoner, who lives in South Tyrol, are stylized sculptures whose reduced form emphasizes the inward gaze.
Touch is a meaningful and recurring theme in his works. In the form of hands, they stand for the connection of souls and of caring and around the longing to experience support and security. Often visible and standing in the center, sometimes hidden and only guessing: touching hands that seem to come out to meet you, resting on the body or lying on the chest - they are always gestures of attentiveness.

The choice of his materials proves his close connection to nature. Figures made of wood, wrapped in a protective blanket of larch needles, seem close to the earth. At the same time, his bandaged figures refer to vulnerability and to wounds that need attention and care.