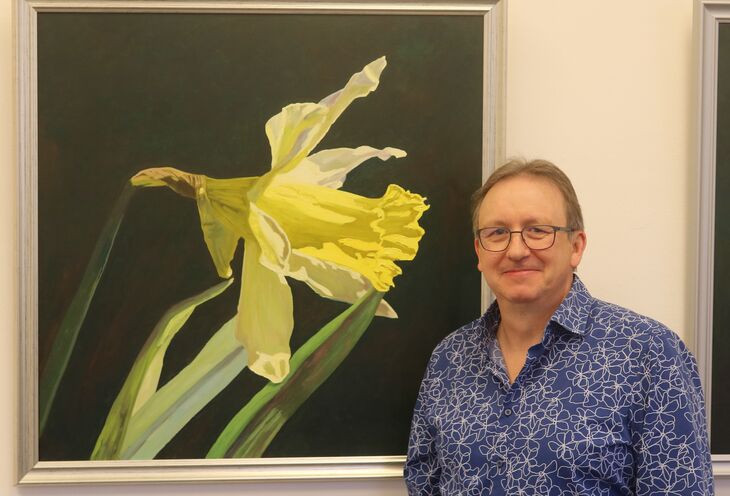 Gary Westall
Born in London in 1960 and resident in Germany since 1982.
I am self-taught and constantly expanding my education and knowledge by regularly attending workshops and trainings in Germany as well as in England.

Painting has fundamentally changed my life. There is not a day without me being engaged in some form of painting. For me painting is the breath to life.

I would like to animate with my art, people to look more closely.
A tree is not only brown and green! I believe that if the view is consciously directed to the objects of nature, you get such a reverence for your beauty and all your diversity that you do not dare to destroy it by war, abuse and overexploitation, but protect and respect it.
Look at nature, in all its beauty and diversity, also perceive it, protect and respect it. The reward will be peace!
Newest Artworks