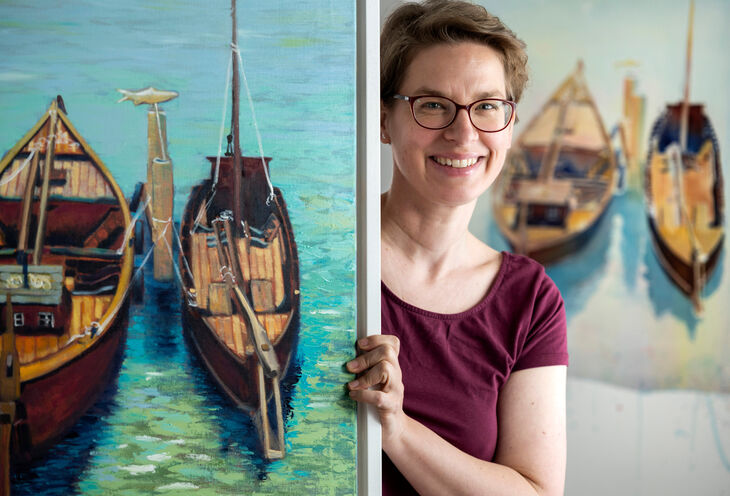 Julia Pasinski
Born and raised on a North Sea island, I always paint the nature on the coast and birds.
Painting nature, painting in nature and painting with nature - plein air directly on site or with fresh impressions in the studio - the sensual experience is what inspires and motivates me. Depending on the subject, I reach for the strong oil paint or paint delicate and light watercolors that have no fixed boundaries and virtually step out of themselves.

Already as a teenager I received art lessons from Günther Winkler, who was a student of Karl Schmidt-Rottluff, won several prizes and participated in exhibitions on Sylt and the nearby mainland. After my studies as a graphic designer in Hamburg, I devoted myself again more to free painting.

Since 2014 I exhibit regularly.
You can't paint nature as it is. You have to paint it as it feels (loosely based on Georgia O'Keeffe)