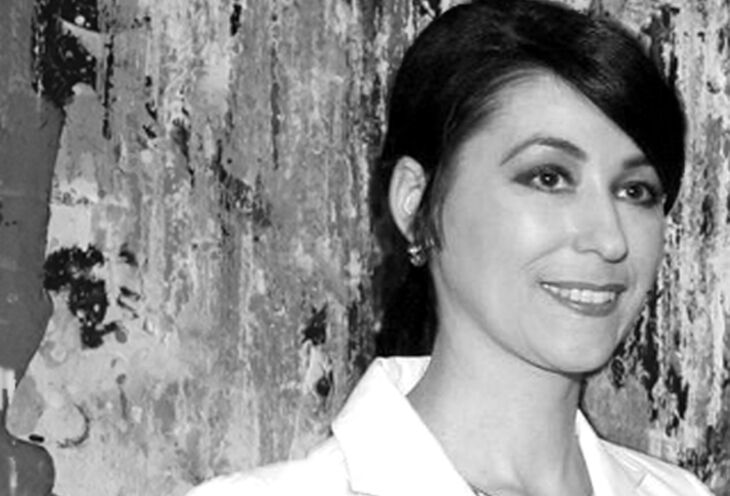 Ulrike Langen
During the time I was creatively active as a trained fashion designer, I developed the first works that can be attributed to the visual arts.
In the center always stagings of the feminine, combined with a Mediterranean joie de vivre. In my paintings I ultimately show not only the woman, but the man himself. It is always about the game of life, love, joy, happiness and life fulfillment.
It is important to me to reach the viewer of my images in a positive, life-affirming way,
to let him feel the lightness of being.

In the past, I made my paintings using digital contemporary tools. Today I also work with the traditional techniques of painting; mostly it is acrylic, ink and pastel on canvas. The works are dominated by strong and bright colors. They consist of several layers of paint, which give a great texture. Depending on the place, color, surface and material appear ambiguous or mysterious. From an extensive image archive, consisting of my own photos and images from magazines, I take the templates for my portraits.
Newest Artworks
Press
2018
Title: Ulrike Langen - Sophisticated Pop
Author: Der Kunsthandel

2016
Title: Ulrike Langen: Die Inszenierung des Weiblichen
Author: Art profil

Exhibition
2021
City: Levi Strauss Museum, Buttenheim
Title: Buttenheim meets Pop Art
Country: DE

2020
City: Karlsruhe
Title: Art Karlsruhe
Country: DE

2019
City: Galerie am Schloß, Sommerhausen
Title: ...Schönes
Country: DE

2019
City: Karlsruhe
Title: Art Karlsruhe
Country: DE

2019
City: Galerie Loeffel, Basel
Title: James Rizzi-Ulrike Langen
Country: CH

2018
City: Bücheler Haus, Kloten
Title: Pop Art
Country: CH

2018
City: Galerie Atelierspuren, Meppen
Title: Starke Frauen
Country: DE

2018
City: Karlsruhe
Title: Art Karlsruhe
Country: DE

2018
City: Lingen
Title: Art Lingen
Country: DE

2017
City: Galerie Kersten, Brunnthal
Title: Pop Art
Country: DE

2017
City: Happy Art Gallery München
Title: Beautiful Girls
Country: DE

2016
City: Antwerpen
Title: PopArt Expo
Country: BE

2015
City: Galerie Rita Stern, Miltenberg
Title: Design meets Art
Country: DE

2015
City: LV 1871, München
Title: Design meets Art
Country: DE

2007
City: Limesmuseum am Unesco-Weltkulturerbe Limes, Aalen
Title: FormSchön
Country: DE