Marina Krasnitskaya:
Picture "Moorlands" (2021)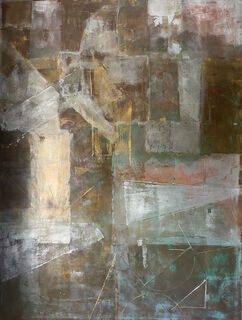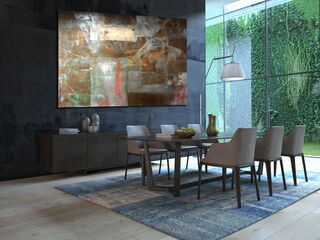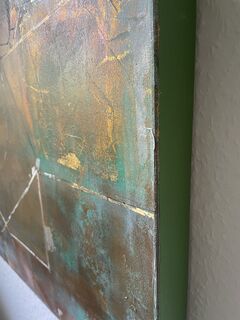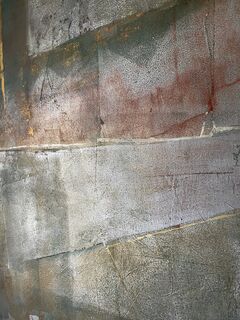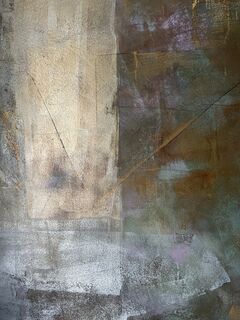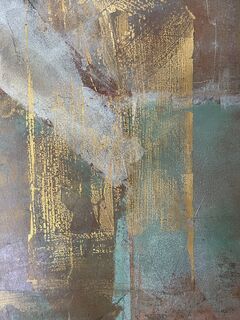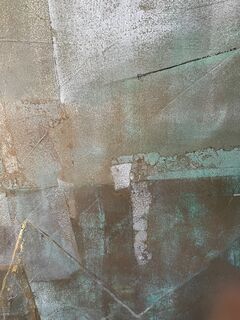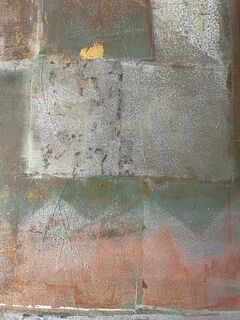 Marina Krasnitskaya:
Picture "Moorlands" (2021)
Quick info
Other materials | Canvas, stretched on stretcher frame | Format 160 x 120 cm (H/W) | signed certificate of authenticity
Delivery time: approx. 2 weeks
Detailed description
Picture "Moorlands" (2021)
The work was done with the technique of multilayer oxidation of metals. Changing lighting in the room changes the image. ...In further pictorial spaces, the angular constructive framework of the ground appears to be overlaid by a flatness, as if cushioned by mosses and lichens, that has grown organically from aqueous sediments. Lively, breathing forms emerge, reminiscent of Jean Dubuffet, Pierre Soulages, and other classic Informel artists....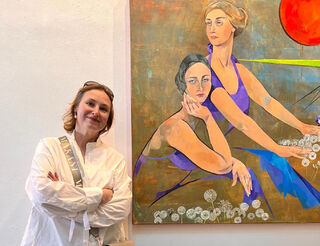 About Marina Krasnitskaya
"Picasso said that the work you paint is a way of keeping a diary.
That's exactly how it is with me: each of my works is like recording moments full of emotions and feelings. Each painting is deeply personal, each is 'me' - in very different forms and colors." Born in Russia, she has lived and worked in Germany since 1994. In addition to her work as a graphic designer and web designer, she cultivates and develops the clear, Russian formal language and folk culture in her paintings. The motifs, which range from cubist to fantastic, are also reminiscent of famous artists of the country such as Malevich or Chagall because of their colorfulness. Krasnitskaya's paintings, surrounded by a dreamlike aura, set a contemporary monument to Russian fairy-tale culture and symbolism.