Michael Rofka:
Sculpture "Ash King" (2022)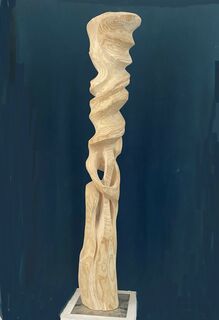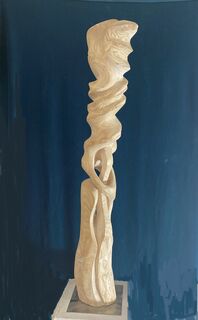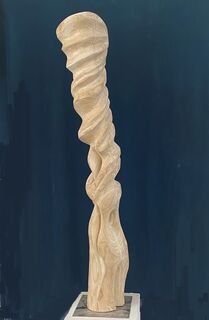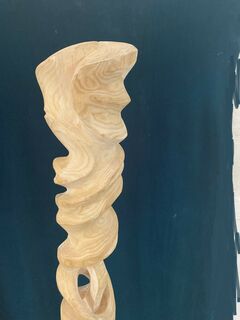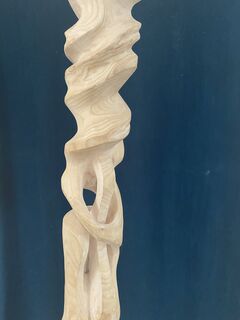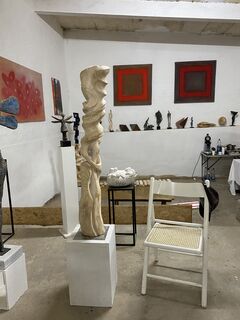 Michael Rofka:
Sculpture "Ash King" (2022)
Quick info
Wood | More refinement | Format 118 x 17 x 15 cm (H/W/D) | Weight 10 kg | signed certificate of authenticity
Delivery time: approx. 2 weeks
Detailed description
Sculpture "Ash King" (2022)
Of course, the 'Ash King' can also be a queen. The sculpture is not figurative. Rather, it has a dynamic slender form that resembles a complex vortex shape, sometimes piercing itself and seeming to dance in space. Ash wood is very has and it was some work. But it was worth it to give the very beautifully textured wood a worthy form. The sculpture has already been shown at an art award and also won a prize. It is mounted on a stainless steel plate. The wood is treated with a colorless beeswax.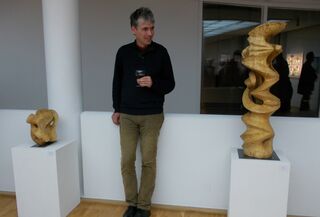 About Michael Rofka
Basically, I work in various media, with sculpture or sculpture takes a central role.
Increasingly important, however, are also land art projects on an international level. But I also paint and am musically active. Interdisciplinarity is important to me. Figurative elements are found only exceptionally and if these are rather plant forms. I have always been interested in natural science and nature forms a thematic center. For my sculptures I like to look for stones and wood in nature. However, I use steel or copper and also like to combine materials. The shaping of the sculptures follows on the one hand formal, geometric considerations, on the other hand it is found in a creative artistic work process. I am particularly interested in flow forms.