Nicole Leidenfrost:
Picture "Next Step Baselitz" (2022)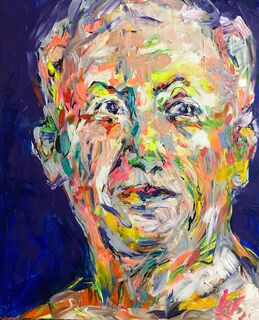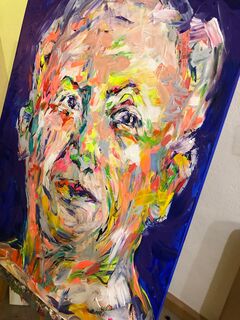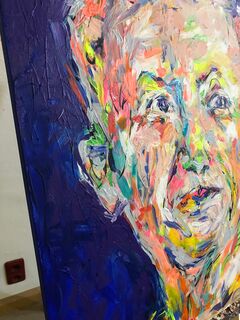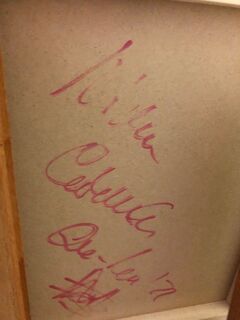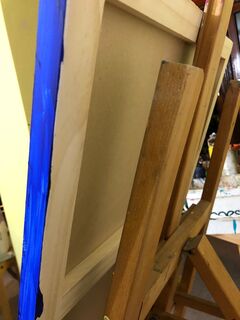 Nicole Leidenfrost:
Picture "Next Step Baselitz" (2022)
Quick info
Acrylic | Wood | Format 60 x 50 cm (H/W) | signed certificate of authenticity
Delivery time: approx. 2 weeks
Detailed description
Picture "Next Step Baselitz" (2022)
Abstract and powerfully painted - a portrait of a man. The artwork can be hung on the wooden frame.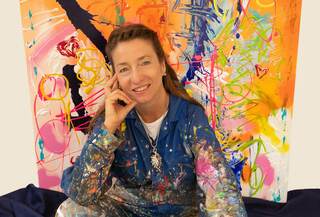 About Nicole Leidenfrost
"Experience art at the highest level! Be enchanted by full-time artist Nicole Leidenfrost, whose focus is on the depiction of bulls.
See how Nicole Leidenfrost transforms the movement and power of these impressive animals into living works of art. Each of her works is unique and tells its own story. Her works are presented at international art exhibitions and are coveted collector's items. As a master student of Professor Markus Lüpertz and with works that are already part of museum art collections such as Museum Würth and Royal Collection Trust (Buckingham Palace), she is a guarantee for high-quality art. She gained international fame through the entertaining presentation of one of her artworks, as a state gift, by German President Joachim Gauck to Queen Elizabeth II in 2015. Be fascinated by the modern, pop colors and elegant, black backgrounds of Nicole's works and become part of the company of well-known personalities who are already among the artist's clients. Discover the art of Nicole Leidenfrost now and be inspired by her creative vision. Immerse yourself in the fascinating world of Nicole Leidenfrost's art.