Brigitte Waldschmidt:
Picture "Autumn storm" (2015)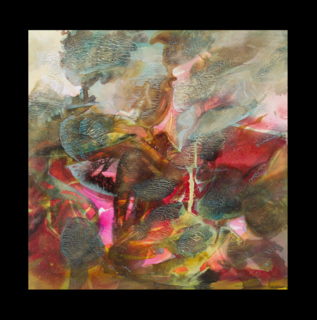 Brigitte Waldschmidt:
Picture "Autumn storm" (2015)
Quick info
Acrylic, Airbrush | Other carrier material, Wood | Format 60 x 60 cm (H/W) | picture hang up | signed certificate of authenticity
Delivery time: approx. 2 weeks
Detailed description
Picture "Autumn storm" (2015)
Abstracted landscape in airbrush acrylic mixed media, worked on a clayboard from Ampersand. The depth of the extremely stable wooden frame is 2.2 cm and the picture is placed floating in front of another matte black wooden panel. The painting surface meets the highest museum requirements.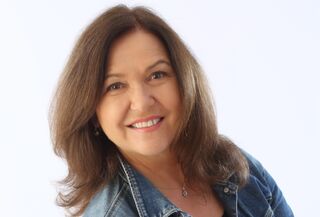 About Brigitte Waldschmidt
1976 - 1980 University of Applied Sciences Coburg, Dept.
Münchberg Department of Textile Design Graduation: Diploma in design 1980 - 1987 Designer in the "Studio von Garnier Color design of buildings in public spaces and industrial facilities since 1987 Self-employed in the field of color architectural design - Maggi distribution center, Singen and Lüdinghausen - Unifranck plant in Ludwigsburg - Kühne plant in Hagenow - Erlenbaches factory in Groß-Gerau - Administration building of the company Nordmark in Uetersen and more from 1985 Exhibition activity with painterly works - Nestlé Penthouse Gallery, Frankfurt - Art cellar Bad Homburg - Forum Gallery of Siemens AG in Frankfurt Rödelheim - Exhibitions at various banks - Exhibition at the European Union in Luxembourg - Exhibition at Bank Coop in Stankt Gallen and more from 19887 Author activity - artistic instruction books and art picture books - Experience inspiration - impulses for painting - Art Academy - Mixing colors - the basic book for artists - Art academy - free painting in watercolor - Art academy - acrylic painting - worlds of color in large format and more from 1989 Lectures, painting demonstrations, workshops and coaching