Marje:
Picture "Dream" (2022)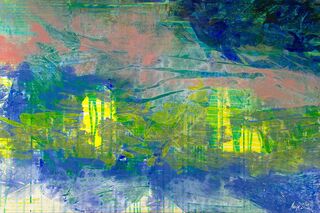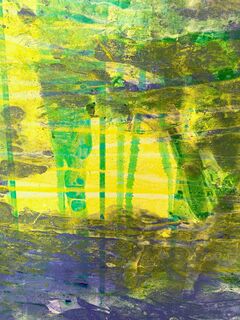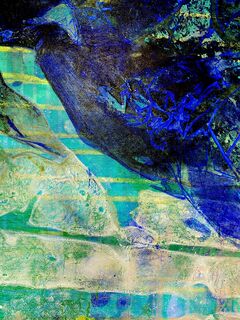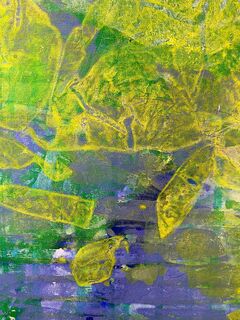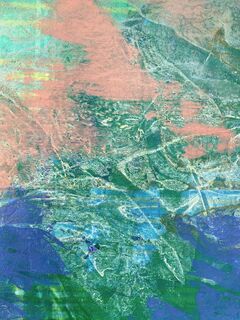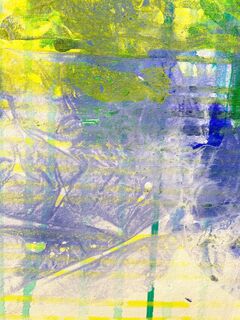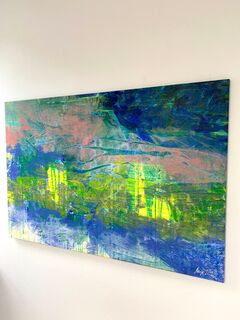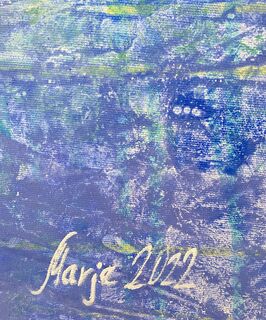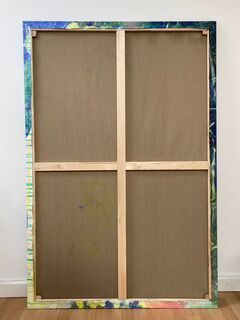 Marje:
Picture "Dream" (2022)
Quick info
Acrylic, Coloured Pencil, Other materials | Canvas, Canvas, stretched on stretcher frame | Format 100 x 150 cm (H/W) | picture hang up | signed certificate of authenticity
Delivery time: approx. 2 weeks
Detailed description
Picture "Dream" (2022)
In this painting the artist deals with the phenomenon of the sleep state, called as "lucid dreaming". The term is derived from the Latin of lucidus, which means spiritual and lucid. It describes a state in deep sleep where we are aware that we are in a dream. During this stage of sleep, people are able to receive and process complex information while asleep. Since the artist experiences this state again and again, she researched about this phenomenon. The special thing about lucid dreaming: the ability to recognize that one is in a dream can even be improved through training. The advantage here is, among other things, to become aware of one's nightmares, for example, and thus less frightened. Sleep conversations could thus also help the dreamer to solve problems, learn new skills or even develop creative ideas. ... And so the work of art was created, as if in a dream.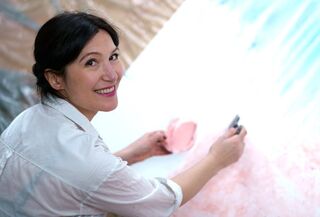 About Evgenija Koch
My name is Evgenija Koch. I come from Saint Petersburg and I am an artist living in Hannover.
Regardless of studies, in the end a person is always self-taught, especially in the artistic field. In the Academy of Painting, Sculpture and Architecture in Saint Petersburg I got access to tools of the trade, a palette of techniques, knowledge of ingredients, their origin and history. After tiring of the method of socialist realism , which at that time in Russia represented revolutionary romanticism , I began to follow my own path of art. Currently, I am deepening artistic knowledge in the Academy ABK in Hanover. My intention is the surprising connection and exciting metamorphosis of color surfaces on the canvas. A mental state I bring to expression in abstraction. Thereby reflect my moods and emotions, as well as perception of light and shadow in the works. The fascination of light and dark ratios gives the two-dimensionality in my works seemingly again.