Sabrina Seck:
Picture "Matrix" (2021)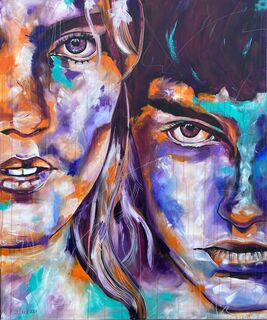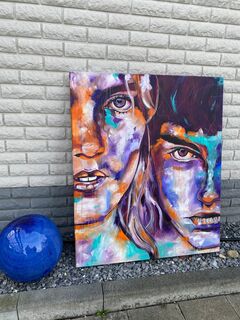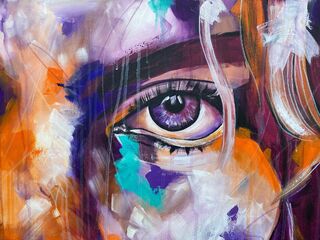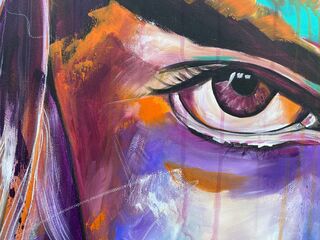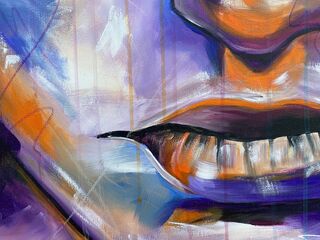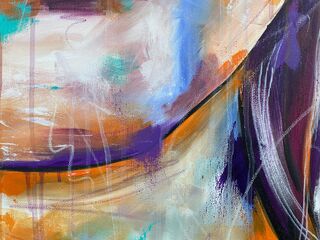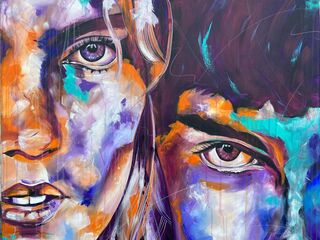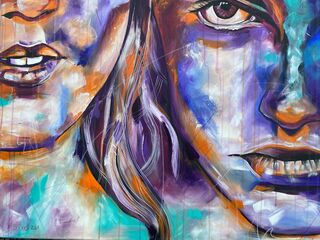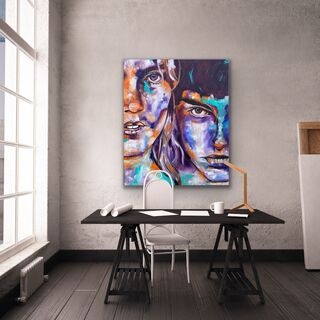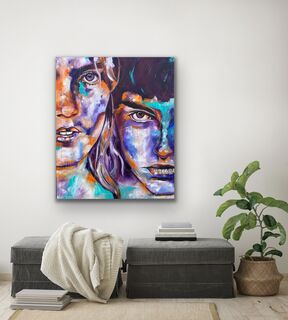 Sabrina Seck:
Picture "Matrix" (2021)
Quick info
Acrylic, Chalk, Coloured Pencil | Canvas, stretched on stretcher frame | Format 120 x 100 cm (H/W) | picture hang up | signed certificate of authenticity
Delivery time: approx. 2 weeks
Detailed description
Picture "Matrix" (2021)
Trapped in a world that doesn't seem right, yet there seems to be no way out. Out of fear or shame, one plays a role-play, a comedy or even a tragedy, in order not to disappoint others. We renounce our own good, our own happiness, unable to escape. Who am I? What am I? What am I supposed to be? What is right and what is wrong? Many people live in a matrix of deception and renunciation. Am I a man or a woman? Or am I somehow both? Or am I only what others want to see me? To stop asking yourself these questions, you need self-confidence, courage and the conviction not to be false. Only then can you find yourself....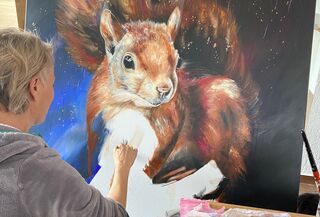 About Sabrina Seck
The passion for painting has accompanied me since childhood.
Already in elementary school I could impress my teachers and classmates with my talent for colors and drawing. Over the years I experimented with different materials, paints, varnishes and pastes, always in search of my stylistic self-realization. At first exhibitions I gained experience, was repeatedly requested for various commissions. Thus, over time, my distinctive style developed, which is reflected succinctly in my colorful paintings. The abstracted works challenge the viewer not only by their colorfulness, but also by the combination of both. My expressive works reflect my passion for form and color. As well as the connection between the abstract and the concrete that I have been searching for all these years. My unique works are not only eye-catching, but also transmitters of pure joy and happiness. Meanwhile, I am well connected in the art scene, am regularly represented at exhibitions and art fairs. In addition to my own homepage and various social media channels, my works are also offered by renowned art galleries.