Sibylle Bross:
Picture "Forest interior" (2021)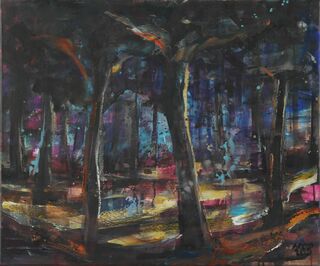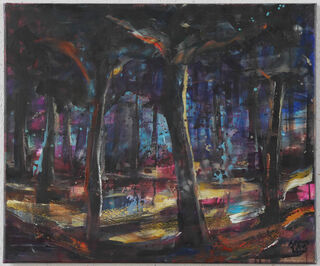 Sibylle Bross:
Picture "Forest interior" (2021)
Quick info
Oil | Canvas, stretched on stretcher frame | Format 50 x 60 cm (H/W) | picture hang up | signed certificate of authenticity
Delivery time: approx. 2 weeks
Detailed description
Picture "Forest interior" (2021)
We are in the middle of the forest. The leafy canopy of the trees is very dense and only occasionally lets the sun through. This creates a mysterious light. In the distance, the image fades and conveys depth. Warm earth tones play with cool blue. Playfully, out of the experiment with the material oil paint the artist forms this landscape.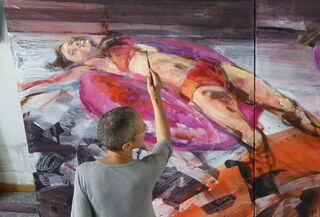 About Sibylle Bross
Born in Stuttgart in 1959, studied painting at the Ecole Nationale Superieure Des Beaux Arts in Paris from 1981 - 84 and free painting at the State Academy of Fine Arts in Stuttgart from 1984 - 86.
Her theme is the human being in all its facets. In recent years, nature has increasingly become the focus of the artist. She is invited to exhibitions and painter symposiums worldwide. In 2015 she received the Rembrandt Painting Award in the Netherlands.